NEWS
Kris Humphries Prefers Annulment to Divorce From Kim Kardashian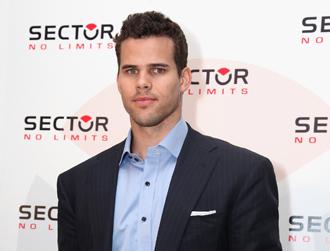 When Kim Kardashian filed for divorce from hubby Kris Humphries this past Halloween, the NBA star claimed the announcement came completely out of left field. But now it seems Kris might have a curveball of his own... .
Amid reports that Kris refused to sign Kim's divorce papers comes the announcement that Kris is working up some legal papers of his own. Kris' rep confirmed to E! News that the basketballer has decided to seek a legal separation — not a divorce— from his wife of 72 days.
Article continues below advertisement
OK! NEWS: KARDASHIAN FAMILY TWEETS CONGRATULATIONS TO KOURTNEY KARDASHIAN & SCOTT DISICK'S BABY NEWS
The difference between a legal separation and a divorce is simple: Unlike with a divorce, a legal separation opens up room for the couple to get an annulment — meaning a marriage becomes totally void, as though it never existed.
There has been speculation that Kim and Kris' marriage was nothing more than a publicity scam, which could be one possible reason Kris would rather just erase it from his legal history.
OK! NEWS: JUSTIN BIEBER TOPS KIM KARDASHIAN AS BING'S MOST-SEARCHED PERSON OF THE YEAR
Or maybe Kris really just wants to put the whole experience behind him and pretend it never happened, especially considering the way he was negatively portrayed on the premiere of Kourtney & Kim Take New York.
No matter what the reason, if Kris gets his wish, on paper he would be a never-married bachelor and Kim only would have to legally recognize her other quickie marriage — the one to Damon Thomas — which most people don't even remember, anyway.
Of course, on televison and in the minds of the public, Kim and Kris' marriage will not be so easy to erase.