NEWS
Kris Humphries Wants to Subpoena Kanye West and Kris Jenner During Divorce Proceedings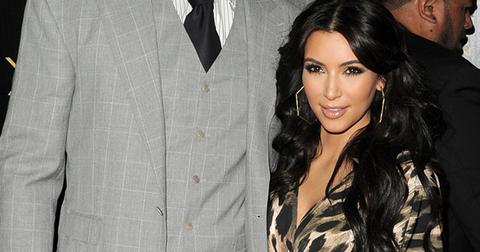 View all comments
As of August 20, the epic divorce between Kim Kardashian and Kris Humphries will have officially gone on five times as long as the marriage itself.
OK! GALLERY: KRIS HUMPHRIES GRABS LUNCH WITH A PAL IN NYC
Five days before the estranged couple's bitter one year anniversary, Kris shows no signs of backing down by allegedly attempting to send Kanye West a subpoena in a Nordstrom box.
Intent to prove the marriage was a fraud and that Kim had no intention of ever staying married to him beyond the media-hyped wedding, Kris also wants to send along a subpoena to matriarch Kris Jenner and also the producers of Keeping Up With The Kardashian's.
Article continues below advertisement
However, it's a little baffling why Kris is fighting so hard. There was an iron-clad prenup, so he isn't entitled to any of her money (or she his), and he was rumored score in the millions for the wedding combined with his T.V. spots on the E! show.
OK! GALLERY: KRIS HUMPHRIES "FELT LIKE RUDY" DURING NEW JERSEY NETS GAME
"We're just moving forward. My client just wants to be divorced," Kim's lawyer, Laura Wasser said, adding that Kim intends for Kris to pay her $250,000 in legal bills.
Which, quite frankly, isn't likely to put a dent in his pocket considering his $24 million contract with the New Jersey Nets.