NEWS
Kris Jenner Stands Up for Her Kardashian Daughters: "They Work 25 Hours a Day"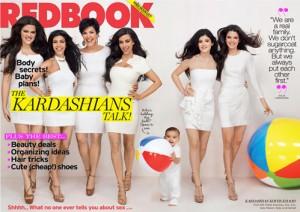 Don't ever tell Kris Jenner her daughters don't work or have any talent. The mom has some strong sentiments to share with Redbook against anyone who says such a thing about her girls.
OK! COVER STORY: KIM KARDASHIAN BETRAYED BEFORE THE WEDDING
Kim, Khloé and Kourtney Kardashian are more talented than some may think. Not only do they run very successful businesses, but they are so talented they've managed to squeeze an extra hour into their work 24 hour work days!
Article continues below advertisement
"It's annoying when I hear, "What do your girls do?" Well, first of all, all of my daughters have jobs," Kris tells Redbook. "They are fashion stylists and designers; they own a chain of stores. They had the stores before they had the show. And my kids worked from the time they were 13 years old. So to me, that's a huge misconception — that the girls don't work. They work 25 hours a day."
Now that is very impressive!
"And that they don't have any talent?" she continues. "They might not be singers or dancers, but they certainly know how to produce a television show. Whether you want to call it talent or not, they have multiple shows on the air. I want to say, How many shows do you have?"
OK! GALLERY: KIM KARDASHIAN & KRIS HUMPHRIES STROLL THROUGH NYC AT DIFFERENT HEIGHTS
"My girls' work ethic is second to none," Kris explained to Redbook on the set of their photo shoot with the magazine. "They get up at 4 a.m., go to work, work until they fall down, and then get up the next day and do it all over again."
And it's a life they are not ashamed to live in front of the whole world.
"There's nothing I'm really ashamed of, and I work hard on the show and all my other projects," Kim says. "I don't drink or do drugs, so I'm comfortable showing the world what my life is all about."