NEWS
New Tunes Tues: Kristen Bell's Hilarious Christmas Song About Texting and More New Music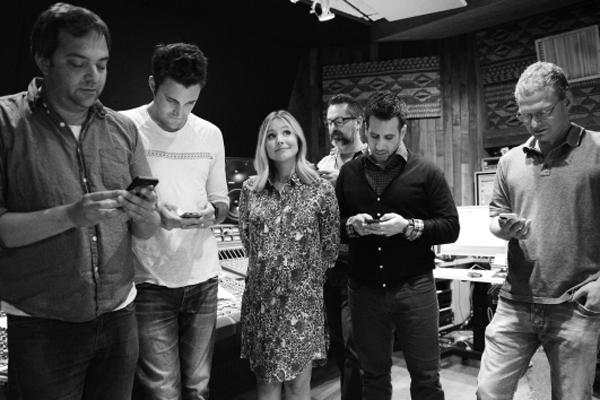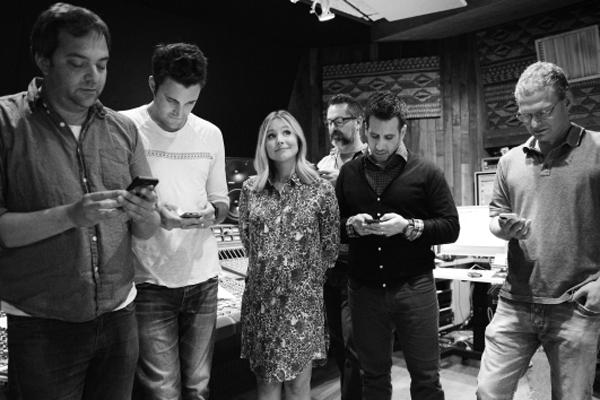 Welcome to New Tunes Tues, where we tell you what newly released songs/albums/music videos etc. require your attention immediately. Take a listen to the best Christmas song you've heard in years, another amazing collaboration with Pitbull and Ne-Yo, and more, right here:
PHOTOS: See Nicki Minaj's Most Naked Instagrams
Straight No Chaser ft. Kristen Bell, "Text Me Merry Christmas." What "All I Want For Christmas Is You" did for the past two decades, this new Christmas song will do as the holiday anthem for 2014 and beyond. This parody Xmas song is about how texting is such a huge part of our generation, and leave it to the chick who voiced Frozen's Anna to make it that much more amazing and hilarious.
Article continues below advertisement
youtube=https://www.youtube.com/watch?v=DpxYDEVIe7E&w=640&h=360
PHOTOS: Nick Jonas Puts On Surprise Performance on the NYC Subway
Olly Murs ft. Travie McCoy, "Wrapped Up." This song surprisingly is not holiday-related despite the title, but it sure is a gift! The funky tune is the lead single off British Olly's second US album, and Travie from Gym Class Heroes makes any chorus amazing, so good choice there, Olly. Listen in:
WATCH Fergie's Star-Studded New Music Video
Pitbull ft. Ne-Yo, "Time Of Our Lives." Remember the last time these guys got into the studio together and out came "Give Me Everything?" "Time Of Our Lives" is just as catchy, just as fun, and trust us—it'll be just as successful once it hits radio. Listen in:
youtube=https://www.youtube.com/watch?v=TheUtUU3miE&w=640&h=360
Usher, "Clueless." Usher's had a lot of luck releasing songs with only one word in the title. Burn. Confessions. Yeah. OMG. There's so many. We have a feeling he'll see the same sort of success with his new ballad "Clueless," on which the singer's falsetto is very impressive.
Article continues below advertisement
youtube=https://www.youtube.com/watch?v=0X_vtdzzBMs&w=480&h=360
PHOTOS: See Nicki Minaj's Sexy Look For New Music Video, "Only"
Mark Ronson ft. Bruno Mars, "Uptown Funk." Award-winning producer Mark Ronson (brother of Samantha and Charlotte, BTW) teams up with Bruno Mars for this catchy jam that's already a hit on Top 40 radio. Listen to the song below (be warned, you'll be hitting "replay" a lot), and watch the video—which Bruno directed!—right HERE.