NEWS
Kristen Stewart Admits That Movies Like 'Twilight' "Suck the Soul From You"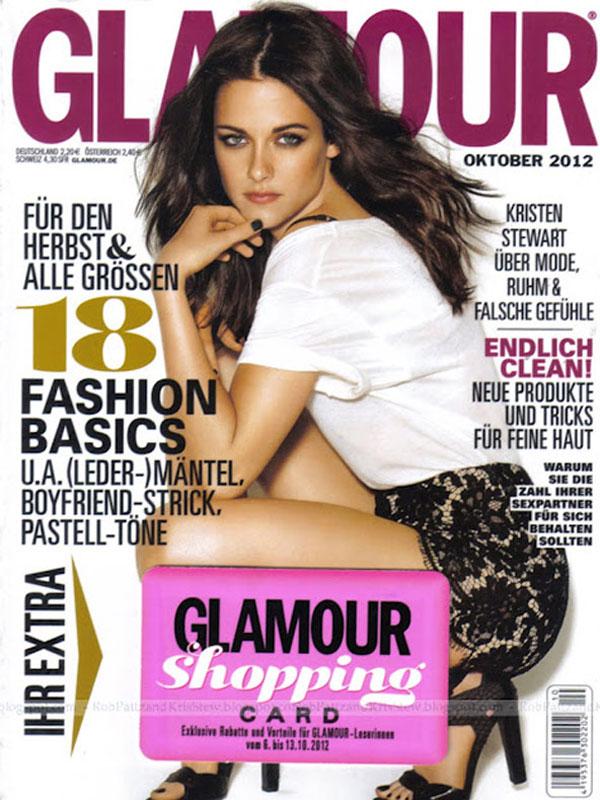 Kristen Stewart covers the October issue of Glamour Germany and wastes no time trashing the Twilight franchise and filmmakers in Hollywood who "aren't committed."
OK! GALLERY: KRISTEN STEWART STUNS IN FLORAL AT TORONTO FILM FESTIVAL FOR ON THE ROAD
"I lived in the Twilight world for about four years — that's a very long time that demands a lot of patience on your part," she told the magazine. "Thank God I had the opportunity to do smaller movies like The Runaways, Welcome to the Rileys and On the Road in between shooting the Twilight films. Otherwise I'd probably have turned mad."
Article continues below advertisement
Kristen doesn't stop there. While many A-listers (Scarlet Johansson, Olivia Wilde) and some who have even won Oscars (Halle Berry) have inked cosmetics deals, K-Stew says that route isn't for her.
"For example, I would never do a makeup campaign, even though the final photos with me would probably look good. Thank you, but it doesn't interest me," she added.
That statement is curious, considering she's the face of Balenciaga's new fragrance campaign.
And this should make her Snow White and the Huntsman friend, Rupert Sanders, happy: Kristen says she refuses to work with untalented people.
OK! GALLERY: KRISTEN STEWART HEADS OUT OF SYDNEY AND BACK HOME TO L.A.
"I would never work with people who aren't really creative and aren't committed to what they do," she told Glamour. "Unfortunately, there are a lot of those people out there, they are f--king everywhere, and they try to suck the soul out of you."