NEWS
Kristen Stewart: "I'm Not Miserable!"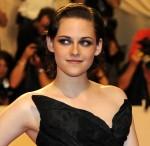 Twilight star Kristen Stewart is fighting back at accusations that she is dour and awkward, explaining exactly why she won't break into a smile on the red carpet.
"People say that I'm miserable all the time," she tells the latest issue of Elle magazine. "It's not that I'm miserable, it's just that somebody's yelling at me…I literally, sometimes, have to keep myself from crying…It's a physical reaction to the energy that's thrown at you."
Article continues below advertisement
OK! NEWS: KRISTEN STEWART TO STAR IN ON THE ROAD
She says there's a very good reason people think she's awkward in public. "I think it's funny that when I go onstage to accept an award," she says. "They think I'm nervous, uncomfortable, and awkward — and I am — but those are bad words for them."
And don't expect Kristen to discuss her love life. "I would never cheapen my relationships by talking about them," she says. "People say, 'Just say who you're dating. Then people will stop being so ravenous about it.' It's like, No they won't! They'll ask for specifics."
OK! NEWS: TENTATIVE RELEASE DATE FOR BREAKING DAWN
Since the Twilight movies have become such huge international sensations, Kristen's life has been transformed.
"It's insane! Once somebody finds out, you have to get the hell out of wherever you are. People freak out," she says. "And the photographers, they're vicious. They're mean. They're like thugs. I don't event want to drive around by myself anymore. It's f****** dangerous."
OK! NEWS: ROBERT PATTINSON'S RETURNING TO ELLEN
How does she cope with the loss of privacy? "Somebody knocked on my hotel room door and asked for a light, then said that they were a big fan. I was like, 'Do you really need me to light your cigarette? How do you know what room I'm in?' I can't be by myself and I like being by myself."
She has one more thing to get off her chest: "I hate it when they say I don't give a shit, because nobody cares more than I do. I'm telling you I don't know anybody who does this that gives a shit more than I do."