NEWS
Tentative Release Date for 'Breaking Dawn'!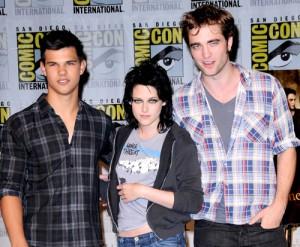 While Twi-hards are gearing up for the big June 30 release of the Twilight Saga: Eclipse, there is more exciting news on the horizon! With new director Bill Condon signed on, Breaking Dawn has a release date for all the Kristen Stewart, Robert Pattinson and Taylor Lautner lovers out there!
Unfortunately, we are going to have to be patient.
Article continues below advertisement
Breaking Dawn, the fourth installment of the beloved Twilight series, will not arrive for nearly a year and a half after we see Bella, Edward and Jacob continue their love triangle and meet a new breed of vamps on screen this summer, E! News reports.
The release date is set for Nov. 18, 2011.
It still remains a mystery whether Breaking Dawn, the longest novel in Stephenie Meyer's series at 756 pages in hardcover, will be broken down into two separate films.