NEWS
Kristen Stewart Punched Chris Hemsworth in the Face: "It Made Such a Sound!"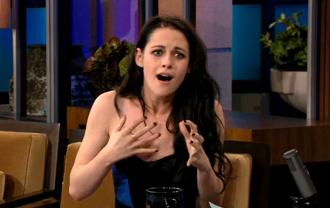 Article continues below advertisement
"It made such a sound!" Kristen said.
The accident happened in a scene and Kristen addressed the audience saying, "Girls, if you've ever wondered if it works — it works! I mean it literally spun him right around!"
What was Kristen supposed to do in the scene?
"I was supposed to miss him by this much. I basically knocked him right out of his close-up. I was down like this and he's over me Huntsmaning out," Kristen explained while acting out the scene. "It was just really good contact."