NEWS
Kristen Stewart & Robert Pattinson Are Hollywood's Best Actors for the Buck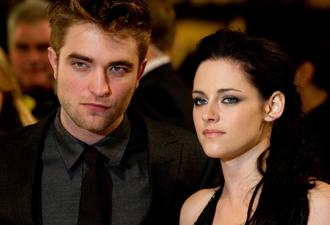 By Hollywood standards, Twilight's biggest stars Kristen Stewart and Robert Pattinson are cheap. Forbes announced a new list of Hollywood's Biggest Actors for the Buck and Kristen came in at the top!
OK! NEWS: ROBERT PATTINSON TO TAYLOR LAUTNER — STAY AWAY FROM KRISTEN STEWART
How is Kristen the best actor for the buck? Well, according to Forbes, for every $1 Kristen is paid her film earns on average $55.83. That's a pretty nice return!
Article continues below advertisement
Her boyfriend Rob isn't quite as good a deal, but still came at No. 3. For every dollar Rob makes his film earns about $39.43. Rob was a slightly worse investment than Kristen due to Remember Me and Water for Elephants bringing down his average.
The reason for this is due in part to Kristen and Rob's relatively low paychecks and the Twilight's massive box office success.
The list is created by looking at the 40 highest-earning actors in Hollywood and their three major films in the past five years.
The Twilight Saga: Breaking Dawn - Part 1 has been No. 1 at the box office for the past three weekends and earned over $588 million nationwide.
OK! NEWS: ROBERT PATTINSON & KRISTEN STEWART — WILL THEIR LOVE SURVIVE TWILIGHT?
So, who came between Kristen and Rob in the list?
Anne Hathaway!
The actress ranked No. 2 by returning $45.67 for ever dollar she is paid. Anne had Alice in Wonderland to thank for that. The film was made on a budget of $200 million and earned $1 billion.
Are you surprised by these results?
To see the complete list head over to Forbes!