NEWS
Kristin Cavallari Calls Jay Cutler's Dancing With the Stars "Good Luck" Tweet "Very Sweet"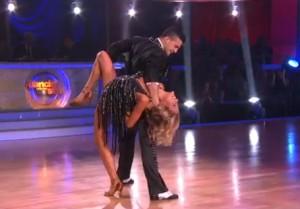 Article continues below advertisement
What did she think about his Tweet?
"That was very sweet," Kristin told OK! last night after her performance on Dancing With the Stars.
But the reality starlet wouldn't say anything more about what that Tweet could mean for a possible reconciliation.
Kristin would, however, talk about her progress on Dancing With the Stars.
"I've stayed about the same," Kristin explained to OK! in terms of her weight. "I've been eating a little bit more. My legs are a little bit tighter if anything and my back's a little sore, but that's about it."