NEWS
Kristin Cavallari Wants People To Know The Real Her In New Book!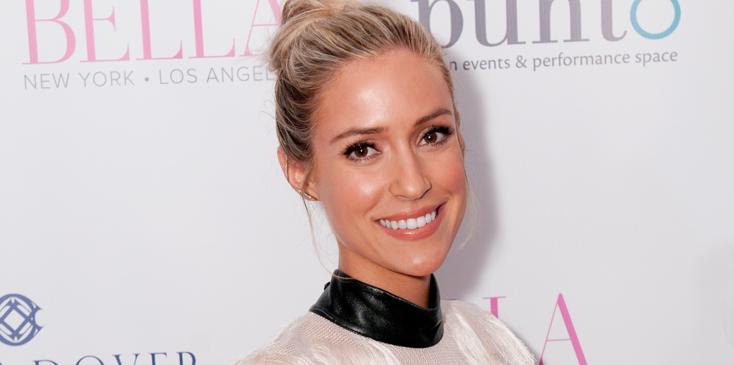 Kristin Cavallari is a mom of three, wife, reality TV star, shoe designer, and now author! This busy woman spoke to OKMagazine.com at her BELLA Magazine March/April 2016 cover launch party at Punto Space in New York City.
The former MTV queen of mean revealed why her book, Balancing In Heels, is coming out at the perfect time. Kristin said, "I feel like I've come such a long way in the last, I guess, 11/12 years since Laguna Beach and I feel like people think they know me from reality TV but they really don't. I feel like I'm finally in a good place in my life to share the journey of how I got here."
Article continues below advertisement
Being in front of cameras at 17-years-old is daunting, to say the least, especially when the future is so unclear. Kristin offered this piece of advice to her younger self if she could go back—"I would just say not to worry because everything seems to work out in the end one way or another."
As for motherhood, the 29-year-old is obsessed with her babies! "Saylor is the easiest, mellowest baby," she revealed. "The boys Camden and Jaxon have really taken to her and they love her so much. Camden was so excited to have a little sister."
MORE ON:
Kristin Cavallari
But beware any future boyfriends! "Between Jay and her two older brothers no guy ever has a chance!" she joked.
Kristin has become a homebody over the years and prefers to just enjoy the quiet time with her football star husband, Jay Cutler. "We've really just been hanging at home. Living in my sweats," she admitted. "I just wanna be with my babies. I want to be the one taking Camden to school and picking him up and making dinner for them every night."
The beautiful blonde is also hard at work on her shoe collection. She confessed to having "lots of lace up shoes" in her Spring 2016 line because "I think they're so sexy."
As for a future in writing, Kristin would love to follow up with book #2. "I would love to do a follow-up cookbook. That would be amazing," she said.
Kristin's book, Balancing in Heels: My Journey to Health, Happiness, and Making It All Work, is available now!