NEWS
Laci Peterson's Family Sees 'No End To The Pain' After Scott's Death Sentence Overturned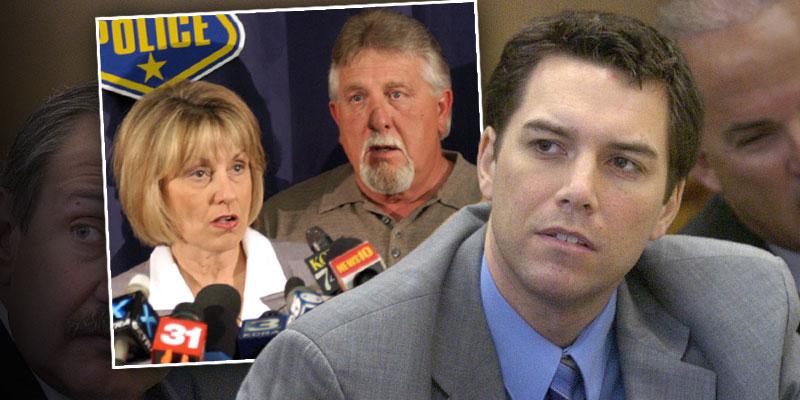 Scott Peterson's death penalty sentence was overturned earlier this week, and the news has devastated his murdered wife's family.
A close source to Laci Peterson's family told PEOPLE that the "family is in pain again," and that "it's not even so much that he's getting off death row," but it's kills the family that "there will be another trial and they're going to have to sit through it and possibly testify."
Article continues below advertisement
After his appeals, the California Supreme Court reversed his death penalty conviction and on Monday ordered a new sentencing trial for him.
In the ruling, the court did say that Peterson's guilty verdict would remain in place. "Peterson contends his trial was flawed for multiple reasons, beginning with the unusual amount of pretrial publicity that surrounded the case," the court said in its ruling. "We reject Peterson's claim that he received and unfair trial as to guilt and thus affirm his convictions for murder."
Article continues below advertisement
A LOOK BACK AT THE SCOTT PETERSON MURDER TRIAL: 15 YEARS LATER
The court also found that the trial judge "made a series of clear and significant errors in jury selection that, under long-standing United States Supreme Court precedent, undermined Peterson's right to an impartial jury at the penalty phase."
Prosecutors now have to make the decision rather or not to try Peterson again for the death penalty in the infamous case. Peterson't attorney, Mark Geragos, applauded the court's decision, tweeting "we are grateful for the California Supreme Court's unanimous recognition that if the state wishes to put someone to death, it must proceed to trial only with a fairly selected jury," he wrote.
As far as a retrial, Geragos concluded "in deciding whether to seek a new death sentence, the question for prosecutors now is whether they can prove Mr. Peterson culpable for this crime to even a single juror seated through a fair jury selection process."
LACI PETERSON — THE AUTOPSY SECRETS THAT SENT SCOTT TO DEATH ROW
Laci, 27, was eight months pregnant when she vanished from her Modesto home during the day of Christmas Eve, 2002. Her body was found in April 2003 in the San Francisco Bay. Peterson has long since stood by his claim that Laci was killed as she walked the couple's dog after he left to go on a fishing trip that morning.
When the case went to trial, jurors heard about Peterson's indiscretions , including a months-long affair with a woman named Amber Frey, who at the time didn't know Peterson was married when she began dating him.
With the court's latest ruling, Peterson's future is unclear as Laci's family tries to process the latest news - and brace themselves for a rough road ahead.