NEWS
Scott Peterson's Death Sentence Reversed By California Court, Orders New Penalty Phase Trial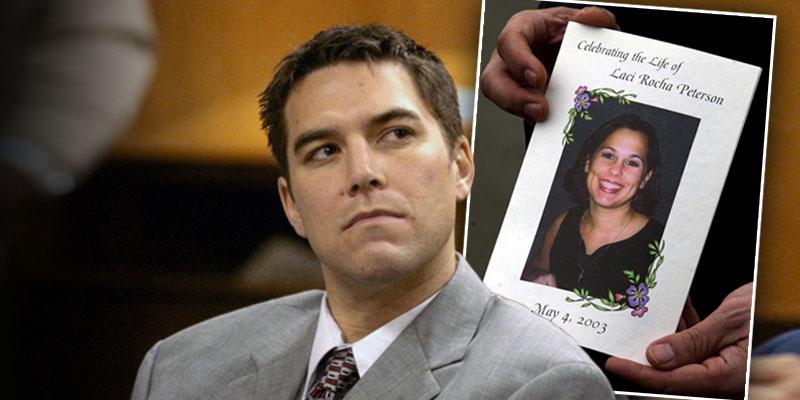 Scott Peterson, the person previously convicted for the murder of his wife, pregnant schoolteacher Laci Peterson, will not remain on California's Death Row, the California Supreme Court ruled on Monday, August 24. The court has ordered a new penalty phase trial.
According to court documents, the judge said, "We affirm the judgment as to guilt, reverse the judgment as to the sentence of death, and remand the matter for a new penalty determination." The decision was made at 10 a.m.
Article continues below advertisement
13 THINGS YOU NEED TO KNOW ABOUT THE SCOTT PETERSON CASE
Peterson's attorney, Mark Geragos, took to Twitter to reveal the news. "We are grateful for the California Supreme Court's unanimous recognition that if the state wishes to put someone to death, it must proceed to trial only with a fairly selected jury," he wrote. "Prosecutors may not rely on a jury specifically organized by the state to return a verdict of death."
"And while we are disappointed that such a biased jury selection process results in a reversal of only the death sentence, we look forward to the Court's review of the new forensic and eyewitness evidence of innocence presented in Mr. Peterson's separate and still pending state habeas petition," he continued.
"In deciding whether to seek a new death sentence, the question for prosecutors now is whether they can prove Mr. Peterson culpable for this crime to even a single juror seated through a fair jury selection process," he concluded.
Article continues below advertisement
In June 2020, Peterson's lawyer, Cliff Gardner, told the court that his client — who was convicted in 2004 of murdering his wife and their unborn son — was not able to have a fair trial because the case made headlines and there were errors in jury selection.
Peterson, 47, has been locked up on San Quentin's death row since 2004 and was sentenced to death in 2005. Gardner has appealed Peterson's conviction. Peterson has always maintained his innocence.
A LOOK BACK AT THE SCOTT PETERSON MURDER TRIAL: 15 YEARS LATER
Laci, who was 27 years old at the time, went missing on Christmas Eve in 2002. Peterson told authorities that he went fishing in his new boat and left their Modesto home at 9:30 a.m. When he returned to his house in the late afternoon, he called his mother-in-law and told her that his wife was missing.
Laci's remains and the body of her unborn son were found in the San Francisco Bay — just a few miles from where Peterson said he had gone fishing — by someone walking their dog nearly four months later.
Article continues below advertisement
Peterson's trial was moved from Stanislaus County to San Mateo County after a judge determined he could not get a fair trial in Modesto. Gardner argued it should be moved again due to the heightened publicity of the trial but that motion was denied.
"Before hearing even a single witness, nearly half of all prospective jurors admitted they had already decided Mr. Peterson was guilty of capital murder," Gardner told the court.
LACI PETERSON — THE AUTOPSY SECRETS THAT SENT SCOTT TO DEATH ROW
"The publicity continued throughout trial," he continued. "A mob estimated at more than 1,000 people gathered at the courthouse to await the guilt phase verdict. After the guilty verdict was announced, the 12 jurors departing to await the beginning of the penalty phase — and decide whether Mr. Peterson would live or die — were met with applause and cheering."
Article continues below advertisement
Gardner also touched upon a billboard in San Mateo County, which showed Peterson in a jail suit and asked people to vote on whether he was a "man" or a "monster."
However, Deputy Atty. General Donna M. Provenzano, who represented the prosecution, said, "The prosecution marshaled and presented a mountain of evidence that pointed the finger of guilt squarely at Scott Peterson for the murder of his wife and their child." She also argued that there was no "credible claim" that any of the 12 jurors had pre-decided if Peterson was guilty.
Investigators said that on Christmas Eve Peterson dumped the bodies from his fishing boat into the San Francisco Bay.