NEWS
Lady Gaga on 'Forbes' Honor: "Oprah Winfrey Is Infinitely More Important & Influential Than Me"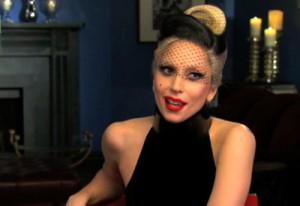 Singer Lady Gaga beat out Oprah Winfrey and Justin Bieber for the number-one spot on the Forbes 100 list this year, documenting the richest celebrities around. And while the "Born This Way" singer finds the honor to be "nice," she will not let money define or classify her.
"That's very nice. Only, Oprah is infinitely more important and influential than me," Gaga told Extra of the honor. "I'm just grateful to have even ever met her, really. What matters most to me is how the fans feel about the work that I'm doing and the music. But it's always really, really nice to get compliments like that. I really appreciate it."
Article continues below advertisement
OK! NEWS: FORBES CELEBRITY 100 LIST — LADY GAGA, OPRAH WINFREY & JUSTIN BIEBER MAKE TOP 3!
Gaga also chatted with Extra about how proud she is of the new album.
"Born This Way is about living halfway between reality and fantasy," Mother Monster explained. "I wrote the whole record myself. It's my metaphor about the real you and the magic that's inside of you. The fans are what keep that alive in me. Born This Way is now our attempt as a community to tell the world, 'Magic is not artificial, it's real. Theatre is not artifice; theatre is not a joke.' "
The outpouring of support Gaga received from her little monsters, in response to her latest chart-topping album, made her so overjoyed that she cooked herself a nice Italian dinner.
"I was so happy. You know what I did? I went into the kitchen and I made spaghetti with mussels and shrimp and a white wine sauce," she shared.
As for Gaga's crazy costumes, where does she find the capacity to store them?
"They go to that Planet G.O.A.T., the place I was in for the 'Born This Way' video — the Government Owned Alien Territory in space. I just send it all there," she said. "It's in a giant archive, just in sort of a centrifugal gravity situation."
Lady Gaga is the special musical guest on Saturday Night Live this weekend with host Justin Timberlake. Born This Way drops officially on May 23!