NEWS
Lady Gaga Has "Never Felt Truly Cherished By a Lover"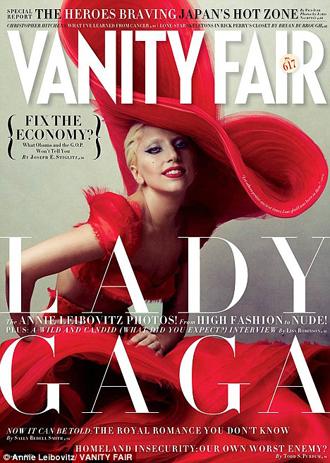 Lady Gaga may be loved by many Little Monsters, but the Mother Monster says her love life has been lacking.
OK! NEWS: LADY GAGA DISHES ELTON JOHN DUET
In a new interview with Vanity Fair, Lady Gaga speaks honestly about her relationship history.
"I have never felt truly cherished by a lover. I have an inability to know what happiness feels like with a man," she tells Vanity Fair. "I say this honestly, and this is my new thing as of the past year: when I fight with someone I'm in a relationship with, I think, What would my fans think if they knew this was happening? How would they feel about my work and about me as a female if they knew I was allowing this to go on? And then I get out."
Article continues below advertisement
Why does Lady Gaga think her relationships haven't worked out?
"I have this effect on people where it starts out good. Then, when I'm in these relationships with people who are also creative, or creative in their own way, what happens is the attraction is initially there and it's all unicorns and rainbows," the singer says. "And then they hate me."
OK! NEWS: BARNEYS GOES GAGA FOR THE HOLIDAYS WITH NEW LADY GAGA WORKSHOP
And the "Bad Romance" singer shared an example.
"I had a man say to me, 'You will die alone in a house bigger than you know, with all your money and hit records, and you will die alone,' " Lady Gaga recalls. "Even though I know it sounds a bit Hallmark, whenever I was in that kind of stressful, worthless moment, I would think, I'll show you.' "
"I think what it really is, is that I date creative people," she adds. "And I think that what intimidates them is not my purse; it's my mind."
Do you think the solution is to date non-creative people?