NEWS
Barneys Goes Gaga for the Holidays with New Lady Gaga Workshop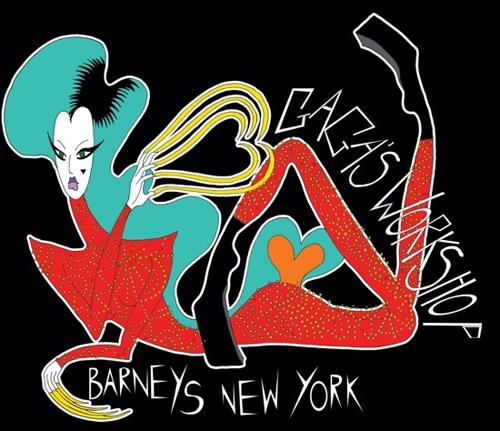 The holiday season is a time for giving — and for Gaga.
Barneys New York is devoting the entire fifth floor of its iconic Madison Avenue location to create "Gaga's Workshop," a unique shoppers' playground for the holiday season.
The 5,500-square-foot workshop, curated by the eclectic singer, will open at 11:59 p.m. on Nov. 21 and stay open throughout the night before the store returns to its usual hours.
Article continues below advertisement
Article continues below advertisement
Barneys is getting into the holiday spirit by donating 25 percent of the Gaga's Workshop sales to the Born This Way Foundation, an organization founded by Gaga and her mother to help fight bullying.
And for all you Little Monsters who can't wait until the store opens next week, Barneys kicked off an online countdown called the "12 Days of Gaga" to tide you over until next Monday.
Working like a virtual advent calendar, each day a different, exclusive Gaga-themed product is revealed for shoppers to purchase online.
Eight days in and so far the countdown includes a Gaga-faced cookie, a light-up Gaga yoyo, a teacup and saucer with a "diamond" inside and a magnetic Gaga dress-up set.
Once open, the actual workshop will feature items from a variety of vendors selected by Gaga herself in collaboration with Nicola Formichetti, Eli Sudbrack and Christophe Hamaide Pierson.
Additionally, Gaga's mother used her memories of the singer as a child to help suggest items for the store, which will feature a Gaga snow globe, a glittering chocolate skull and a claw-shaped holiday stocking.
So move out of the way, elves. This is Santa's workshop no more! Gaga Clause is here to bring us all a little glittery and twisted holiday cheer!