NEWS
Lady Gaga's Record Label: "Lose Weight! You Can No Longer Fit in Your Costumes!"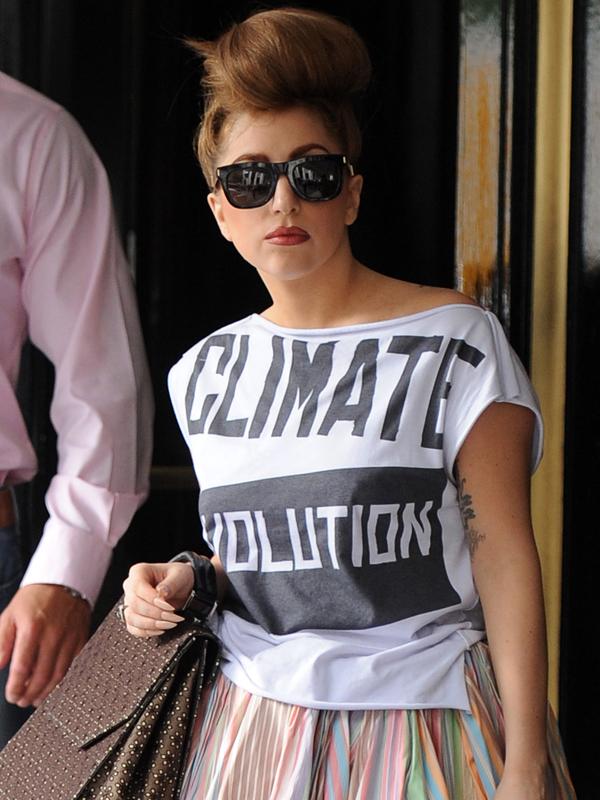 Article continues below advertisement
Indeed, in certain snapshots it's apparent the singer is a size or three too big for her skinny fishnets and leotards desperately in need of extra material.
"No one likes to criticize someone who has put on weight," the source continued. "But she has been showing some serious muffin top, especially when wearing tight suspenders. It just wasn't a good look and was getting unnecessary criticism, so they moved fast to nip it in the bud."
Gaga has been very open about her 25-pound weight gain, and told radio host Elvis Duran this week that she loves to eat pizza and pasta.
"I'm a New York Italian girl. That's why I have been staying out of New York," she said. "My father Joe Germanotta opened a restaurant. It's so amazing… it's so freaking delicious, but I'm telling you I gain five pounds every time I go there. So my dad wants me to eat at the restaurant, and I'm like, 'I've got to go where I can drink green juice.'"
Article continues below advertisement
OK! GALLERY: LADY GAGA GIVES FANS THE FINGER AFTER ARRIVING AT LAX
While she may slim down a bit while on tour, she also admits to going for a different look this time around.
"I really don't feel bad about it," she explained. "It's hard because I have a vigorous show, so I tend to bulk up, get muscular, and I really don't like that. So I'm trying to find a new balance."
RELATED NEWS