NEWS
Late Night Booty Calls: Dave Franco on Conan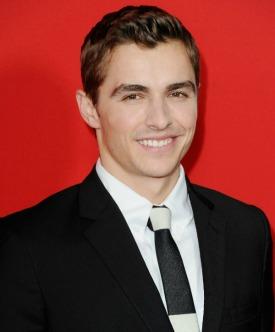 Bzzz. That's a text coming in asking "You up?" "What you up to tonight?" "Wanna come over?"
It's a Late Night Booty Call.
This is where we celebrate the hot guys we want to hang out with late at night....while they're on TV and we're at home under the covers.
Today's Late Night Booty Call goes out to Dave Franco on Conan. He made his first ever late night talk show appearance with Conan O'Brien to promote Warm Bodies which is in theaters today.
Article continues below advertisement
Well, Dave. You actually managed to set the bar quite high for your next talk show appearance because this one was hilarious! At no point was his brother James Franco even mentioned in the interview, but just look at him. We see the resemblance.
Dave talked about his small role in the movie, but he sold us on it. Tickets, popcorn and soda bought. Wanna be our date, Dave?
Are you crushing on the younger Franco brother too? Tell us in the comments below or on Twitter @OKmagazine and be sure to check out more fun clips from Conan at TeamCoco.com and @TeamCoco