NEWS
Lauren Conrad On Writing Her Book & Her Nerves: "You Don't Really Know The Reaction"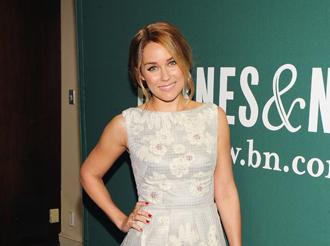 Lauren Conrad is known for doing it all. The business maven has two successful fashion lines and many best-selling young adult novels. The former reality star spoke exclusively to OK! while promoting her newest book The Fame Game about branching into new areas.
"The first series I wrote, L.A. Candy, was always meant to be a three-book series, so when I started out it was all outlined that way and by the time I was done with the third book, I had become so involved and the process and the stories, I was a little bit sad to be done," Lauren said.
Article continues below advertisement
Lauren continued, "So I've become a little bit familiar with her. I was just able to have fun with her. I think it's like anyone getting to be someone else for a little bit."
Did Lauren have any nerves about the reaction to her book from fans? "Yeah, especially with writing, it's definitely nerve-wracking when it comes out. You spend so much time with this book and you don't really know what the reaction is going to be," she revealed.
Article continues below advertisement
"I worked really hard and I'm really proud of it and I think any positive reaction is so nice. I was so excited."
OK! GALLERY: LAUREN CONRAD TRIPS & NEARLY FALLS IN NYC
Lauren explained that just like her first series, this one will also have three books. "It's already been outlined."
She also got to do some book signings to promote The Fame Game, where her fans came out in the hundreds! "I love the signings," she said.
OK! GALLERY: SOFIA VERGARA, LAUREN CONRAD, JOE JONAS & MORE PARTY AT HYDE BELLAGIO FOR NYE
"I think they're so much fun. You get to go and sit down with the people who are reading your book and it's the best energy you could ever imagine. Everyone's just happy to be there and so complimentary and so nice. They're really, really fun to go to."
"And everyone looks so cute at these signings!," she added laughing. "This time, everybody was showing up and it was just this room with really cute, well-dressed people. It's fun."
"I'm just like you all look so good! So cute."
What other books are next for Lauren? "I have my beauty book coming out at the end of this year. My second book Starstruck is coming out too."
We can't wait for all that's next!