NEWS
Lauryn Hill Sentenced to Three Months in Jail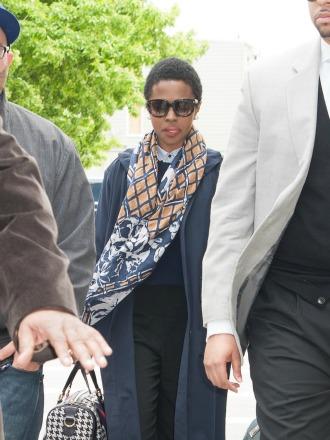 Singer Lauryn Hill is legendary for both her music and her inability to pay proper taxes, and unfortunately it's the latter infamy that has her in the news today.
OK! News: Lauryn's not the only one! Fifteen celebs who have messed up their taxes.
Lauryn was sentenced to 3 months in prison today in a federal court in Newark, NJ. She plead guilty last year to tax evasion after not paying taxes on her income from 2005-07. She has been rapidly paying off her debt, with her attorney reporting that she paid over $970,000 in the last few days to pay off her state and federal liabilities. She even released a new song on iTunes last week, "Neurotic Society (Compulsory Mix)," her first single in 3 years.
Article continues below advertisement