NEWS
Lea Michele's Post-'Glee' Graduation Plans: "Maybe I'll Return as a Teacher!"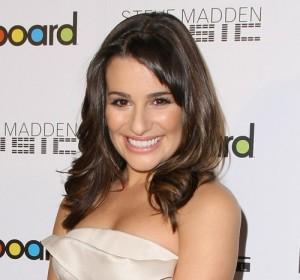 With the Rachel Berry's graduation date from McKinley High approaching in 2012, actress Lea Michele should be worried about her know-it-all character's future on Glee. But the Grammy-nominated star has a plan to make sure 2012 really isn't the end of the world — for her and Rachel, at least...
HollywoodLife.com talked to Lea at Billboard's Fifth Annual Women in Music Event on Thursday about potentially being written off the show in 2012, but the singer remained optimistic about her future on the show.
Article continues below advertisement
OK! GALLERY: MATTHEW MORRISON IS ONE TASTY MORSEL
"Maybe I could come back as a teacher on Glee," the star said.
Lea, 24, is trying not to worry about the future and stay focused on the present — which is looking pretty great since Glee just received two Grammy nominations.
"We work really hard on our music," Lea said. "So to get these accolades is so great. It doesn't feel real yet. I just found out this morning. Unbelievable, like a dream!"
Article continues below advertisement
But Ryan, have you seen Lea and Chris' locks?! Those hairlines aren't even receding yet! Say it ain't so!
Unfortunately, it seems Ryan is set on this path and the introduction of Sam (Chord Overstreet) was the beginning of the replacement process.
"I think you have to be true to the fact that here is a group of people who come and go in these teachers' lives – they graduate and they're gone," Ryan explained.
"When some of them finish their run at high school it will be very teary episodes. For me it will be particularly tough but a new crop (of actors) will come in," the producer admitted.
Let's be honest, we were all glad to say goodbye to Puckleberry, but how will you feel saying goodbye to Finchel? Or everyone's new favorite pair, Furt?
Then again, Degrassi: The Next Generation was able to not only survive, but thrive with a continuous cast renewal and many fan favorites were able to stay on the show for year's after their high school graduation.
Maybe Lea will get a job as a McKinley High teacher and Puck can be a waiter at Breadsticks! Problem solved.
By Sadie Gennis