NEWS
LeA Robinson Of 'First Family Of Hip Hop' Tells All About Her Feud With Shanell Jones & More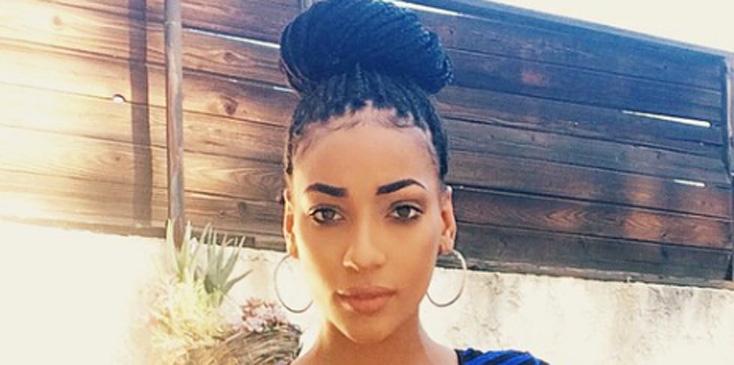 LeA Robinson is not only a singer but also a songwriter and granddaughter to founder of Sugar Hill Records, Sylvia Robinson. She currently stars on Bravo's new show "First Family of Hip Hop", airing Sundays at 9pm, and spoke with OK! Magazine exclusively about her relationship with cousin Shanell "Lady Luck Jones, her latest single, 'Hey Young Boy,' and much more.
OK!: Viewers saw you and your cousin Shanell "Lady Luck" Jones get into a heated discussion on last Sunday's episode. What was your take on what went on between you two?
Article continues below advertisement
LeA Robinson: I think with us it's just been a lot of miscommunication. I will say there was a time when I wasn't truly comfortable speaking my truth. So when Shanell and I first started working together there were some things that she did that I didn't necessarily agree with. But because I wasn't firm with my communication skills, it left us in a rocky area. It was just a whole miscommunication thing and now I understand where I was wrong, and I hope she does too. So I think miscommunication was just the biggest issue that we had.
OK!: Shanell later went on Twitter and seemed to be dissing you over the feud. What are your thoughts on that?
LeA: All I can say is I'm grateful for the extra followers. I appreciate it and I love my new fans. In all honesty, I can't control what other people do. I can just control what I do, and I don't go back and forth on Twitter and Instagram -- not because I don't want to, but because I literally just don't have the time.
Article continues below advertisement
OK!: Tell us about how you came up with her latest single, 'Hey Young Boy.'
LeA: I have to give credit initially to my dad because he gave us the idea of the sample which is one of his favorite Slick Rick songs. And then Shanell and I just went into the studio and we just vibed. I had my ideas, and she had hers, and we just went back and forth and it ended up being a really great record. I love it.
OK!: Is there added pressure on you given your family is seen as the first family of Hip Hop?
LeA:I feel like everyone thinks I'm crazy for feeling like this but I'm so nonchalant about it because I don't feel any pressure.I literally just do me. I go into the studio and make my own music and all I know how to do is create and I know how to do a damn good job of that and I don't feel any pressure. I think everyone has a different story and it's going to be different than everybody else's . Whatever I feel—that's what I do.