NEWS
LeAnn Rimes Reacts to Engagement Rumors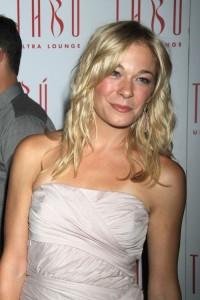 When reports emerged yesterday that LeAnn Rimes and Eddie Cibrian were planning on tying the knot, the country star reacted quickly on Twitter.
"The fact that our "engagement" has spread so furiously over the past 24 hours," LeAnn started off on Twitter, "is 150% untrue just shows you the lack of credible "sources" they seem to find and build a story around."
OK! NEWS: REPORT: LEANN RIMES AND EDDIE CIBRIAN TYING THE KNOT
Article continues below advertisement
Originally, E! News reported that the couple was engaged, which LeAnn says is totally false.
"Even though this is positive "news" its not true. Imagine all the negative "true stories" they've reported over the last year that aren't true either."
The 28-year-old explains that she and Eddie are happy in love and when the pair are ready, they will announce the good news on their own time.
"Eddie and I are beyond happy and in love and look forward to one day sharing such private news with you all and hopefully will be able to enjoy it privately and share it with our family and friend's before the world knows (contrary to reports on our intentions)."
LeAnn even thanked her fans for the support: "Thanks to all of our wonderful fans for the premature congrats, but for now, let's all be happy we're happy and still and will remain together! Eddie and I felt we couldn't let this rumor go on any longer."
LeAnn and Eddie met on the set of Northern Lights.