NEWS
LeAnn Rimes Tweets Photo With Butterfly; Supports Anti-Bullying Campaign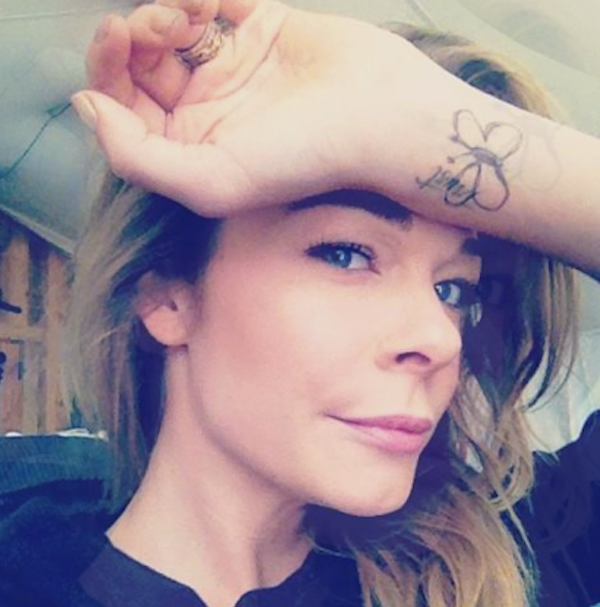 After a recent stint in rehab to treat anxiety and stress, LeAnn Rimes is showing her support for an anti-bullying campaign.
She Tweeted, "I've been reading about so many bully inflicted deaths. I wanted to show my support."
OK! GALLERY: LEANN RIMES AND EDDIE CIBRIAN ARE LOVE DRUNK IN CALI
One way she's showing her support is with a butterfly drawn on her wrist for a photo she shared on Twitter. The butterfly symbolizes the Tumblr blog The Butterfly Project, which encourages people to draw a butterfly on their body instead of cutting themselves. The blog asks people to name the butterfly after a loved one or someone who wants the cutter to get better. The butterfly shouldn't be scrubbed off, and if the person cuts herself, the butterfly "dies."
Article continues below advertisement
OK! GALLERY: LEANN RIMES, EDDIE CIBRIAN AND BRANDI GLANVILLE ARE DISTANT AT KIDS' SOCCER GAME
The blog continues, "If you don't cut, it lives. If you have more than one, cutting kills them all. Another person may draw them on you. These butterflies are extra special. Take good care of them."
The seventh rule on the Butterfly Project encompasses drawing a butterfly even if you don't cut. "If you do this, name it after someone you know that is suffering right now, and tell them. It could help."
In the butterfly state of mind, LeAnn also retweeted a message: "How does one become a butterfly?" she asked."You must want to fly so much that you are willing to give up being a caterpillar."
OK! GALLERY: COUNTRY STARS COME OUT FOR THE ACADEMY OF COUNTRY MUSIC AWARDS IN VEGAS
Since coming out of rehab, in addition to showing her support for anti-bullying, the songstress is proving her butterfly chops as well! She's spread her wings and has already performed in concert and walked her first red carpet alongside Eddie Cibrian and their family.