NEWS
Leonardo DiCaprio Granted Restraining Order Against "Delusional" Woman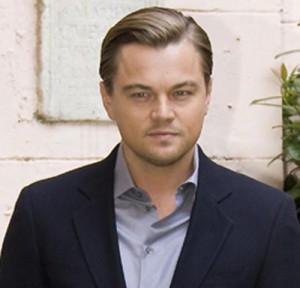 Inception star Leonardo DiCaprio was granted a restraining order in court today, according to new reports, against a woman who has been allegedly stalking the actor.
"I am frightened of Ms. Bistriceanu and feel that my personal safety, and the personal safety of those around me, is in jeopardy," Leonardo writes the court documents, TMZ reports.
LEO DICAPRIO ACCUSED ATTACKER LASHES OUT AT ACTOR; CLAIMS COVER UP
Article continues below advertisement
The 35-year-old claims that Livia Bistriceanu, "maintains a delusional belief that she is my wife and carrying my child, Jesus."
The LA Superior Court approved a restraining order against the woman, ordering her to stay 100 yards away from Leonardo at all times.
LEO GOES CLUBBING WITH GAL PAL BAR
Leonardo is worried that the woman will stop at nothing to contact him.
She has "a willingness to make physical contact with me regardless of the consequences," the Titanic actor writes.
MORE ON:
Leonardo DiCaprio
LEO DICAPRIO GETS RESTRAINING ORDER
The star's lawyer provided the court with a letter sent from Livia, in which she claims she doesn't understand why Leo doesn't want to be with her.
"You wrote to me 2 years ago that you love me and you don't love another women (sic). You said I talk to you soon and it past 2 years already and still you don't want to talk to me. Why?"
In other documents, the woman speaks of Leonardo being the father of Jesus.
"Do you want to be with me for real and to be the father of Jesus? I've explained you I can't be with nobody virtually. I have to have a father in reality for Jesus not like this."