NEWS
Life After 'Project Runway': Hey, Ho, Let's Go, Hey, Ho, FNO!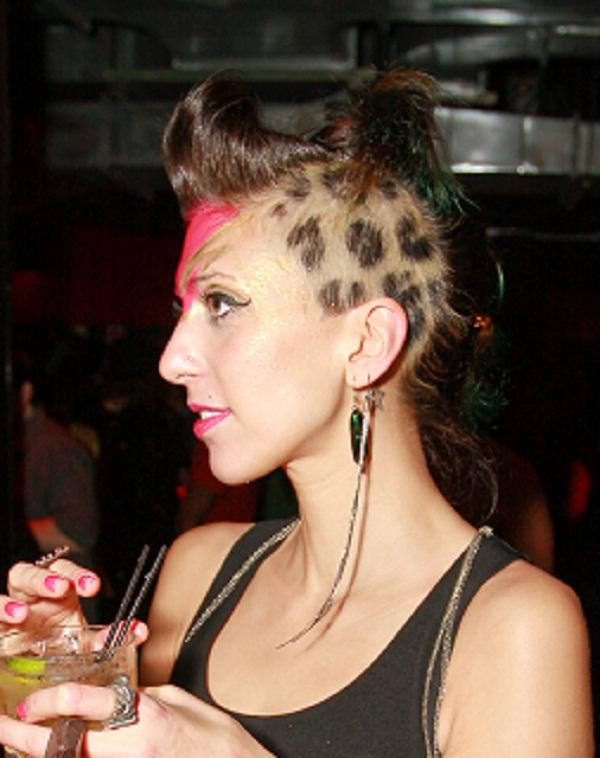 Wow! What an exciting week! I think I was most excited about the big fat kiss I managed to plant on Tim Gunn's unsuspecting cheek! Oh, and meeting Bert Keeter, past PR contestant and all round cheeky Twitter-er, who likes to pull my leg about my influence on "Street Fashion" — nothing but flattered, though I think it is meant to be taken as an insult.
Project Runway put us up in the super cute Yotel, which I thought was code name for "Your-Hotel" and even thought the driver who picked me up was rather clued up to be using the code name too. How clever! Turns out it can be great being single sometimes, the cute little rooms, aka cabins, were far better suited to just one guest, with the open shower and toilet. For one, perfect, for more then, I think you'd have to be more then comfortable with your bowel movements (sounds and smells, ew, yeah, I'm going there), and anyone else's in fact.
Article continues below advertisement
FNO was crazy-town and we signed t-shirts for a mixture of super sweet fans and an odd mixture of hungry FNO-ers who were like, "Do you work here?" (erm, Do I work here?!!?! do you not know who I am?!) and "Are you famous?" (clearly not Z-list enough). When it came to autographing (aka designing) the t-shirts (a redic pile in front of me that had me crazy hungry for an over-sized glass of champagne and perhaps a shot of tequila to chase it with), I was confronted with the most odd of requests: "Can you do... a butterfly, or... a lion?" one woman slurred to me, and then asking if I could put her empty wine glass somewhere. As I got into the best attempt of a butterfly on the T-shirt (look, I was working with Sharpies on cotton, what do you expect?!), she interrupted me with, "So you can't do a lion?"
Article continues below advertisement
Later that night, I headed down to the Black Book party in the West Village, my best friend has seem to become somewhat of a Z-list groupie (myself being the first in this new found hobby/obsession), she walked into the party with three reality TV stars, looking ridiculously pleased with herself. Shame on her. One of the girls was none other than that chick who humiliated herself on Ben Flajnik's season of The Bachelor, Jamie Otis, when she tried to seduce him with some terrible kissing instructions and a serious skirt ripping action. Shameless, but she seemed totally cool with it. And I think there were a couple more blonds from the show, but is it me, all blonds in LBDs look the same?
OK! NEWS: LIFE AFTER PROJECT RUNWAY: PROJECT RUN(A)WAY(S)
So, I am now sick in bed from all the excitement of being uncontrollably-unfashionable, I am a fashion "don't" after all. And after some serious flirting with the Australian-looking hottie at the bar in the Yotel, my pick-up line went along the lines of "Have you seen the bedrooms? Have you been on the beds? I really want to have sex in the showers up against the window in there." Definitely worth a trip back up to midtown.
Oh and before I forget, did anyone see this insane video, I just wanted to clear a few things up. I am 100 percent not Lady Gaga, nor is she pretending to be me, though this guy, who created this video, disagrees! I actually do have a real accent, and I can, sometimes, sew. All cleared up. For those who didn't see it yet, please... erm... enjoy: