NEWS
Lil Wayne's First Free Weekend — Family Time, Strip Clubs & a Court Date!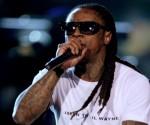 After eight months locked up, Weezy's got a lot on his to-do list. Young Money president Mack Maine sat down with MTV for a special edition of "RapFix Live" to detail how his label's biggest star Lil Wayne would spend his first 72 hours once he was released from Riker's Island prison on Thursday.
"His mom's been calling during this interview," Mack said on Wednesday. "She just flew in and, basically, he's gonna wanna chill with his family, his kids, too."
Article continues below advertisement
But before Weezy Baby can see his babies, the rap star has to take care of some serious business.
OK! NEWS: LIL WAYNE'S RELEASE FROM PRISON CAUSE FOR CELEBRATION?
While he was locked up for a weapon's charge, Wayne agreed to a plea deal for a 2008 drug charge stemming from when U.S. Border Patrol authorities in Arizona found cocaine, ecstasy and a weapon on the star's tour bus. Weezy avoided any jail time by agreeing to plead guilty to one count of possession of a dangerous drug in exchange for the dismissal of three other drug and weapons charges and was sentenced to only three years of unsupervised probation.
"Even though it's treated as a felony while he's on probation, if he completes his probation without any violations the offense will be re-designated as a misdemeanor," Wayne's Arizona attorney, James Tilson, told MTV News.
Not too shabby, Mr. Carter. Looks like your luck might be turning around!
Mack said that on Friday, only one day after Wayne's release from Riker's, the "Lollipop" rapper will be right back in court to to finalize the drug case in Arizona.
Article continues below advertisement
Hopefully, that will be the last he sees of a courtroom for a long time coming. Either way, Wayne is certainly planning on getting the most out of his newfound freedom — no matter how long it lasts.
OK! NEWS: LIL WAYNE (FINALLY) IN CUSTODY, HEADS TO JAIL
"There's a lot of smiles, I'm pretty sure some people are gonna be crying. ... It's just going to be mixed emotions and a lot of just rejoicing," Mack said.
"Everybody is going to be happy to see him and, of course, we have parties coming up," one of which will be a welcome home party in Miami hosted by the King of Diamonds strip club this weekend.
The label chief promised that Wayne and his crew will be "partying like crazy," but does that mean that the superstar MC's rumored Las Vegas appearance could be true?
OK! NEWS: PRESIDENT OBAMA ON HIS MUSIC TASTES: "MY RAP PALATE HAS GREATLY IMPROVED"
A few days ago, Drake teased that Wayne might be making a special cameo at the his tour's final show in Vegas, a mere two days after his mentor's release from prison.
When questioned about the possibility of this, Mack remained as almost vague as Drake. "I don't know. If he goes, it's a surprise. If he doesn't, then we're going to see everyone in Miami."
By Sadie Gennis