NEWS
Lilo's Passport Stolen — Will She Miss Mandatory Hearing?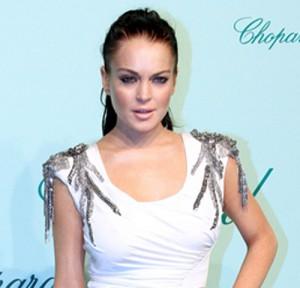 Lindsay Lohan is allegedly on her way to another skipped court date, according to TMZ, a result of her recent trip to Cannes, France where, reportedly, someone stole the socialite's passport.
Lindsay claims someone stole her passport in Cannes, TMZ reports, and that she went to the airport yesterday trying to get on a flight without her passport but was denied a boarding pass to the flight.
Article continues below advertisement
According to TMZ, Lindsay had a reservation on the flight so she could make back in time for her mandatory court hearing tomorrow in L.A.
OK! NEWS: LINDSAY LOHAN'S LAWYER — SHE'LL BE IN COURT THURSDAY
Lindsay has made an appointment at the U.S. Embassy in France tomorrow at 9 a.m. in order to get another passport to fly home, sources tell TMZ.
But Lindsay's judge does not want to bend any rules for the actress.
Judge Marsha Revel has said she will issue a warrant for Lindsay's arrest if she doesn't show up to her mandatory hearing at 8:30 a.m.
However, Lindsay's lawyer, Shawn Chapman Holley, told TMZ, "I was on the phone with Lindsay's assistant the entire night and we're doing everything we can to resolve this issue and get her back to L.A."
"Lindsay is distraught because it was her intention to get back to L.A. today to do more alcohol education classes today and appear in court tomorrow," he lawyer continued.