NEWS
Lindsay Lohan's 911 Call Released! Listen as a Nurse Begs for the Paramedics!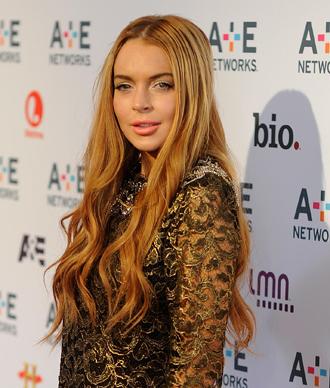 It was just over a week ago when an ambulance was summoned to Lindsay Lohan's hotel room at the Ritz-Carlton in Marina del Ray, Calif., because she was thought to be unconcious.
Lindsay was just fine, luckily, and said she was merely dehydrated and exhausted from the long hours on the set of her Lifetime movie, Liz & Dick, where she is portraying Elizabeth Taylor.
Now the 911 call from that scary day has been released to E! News.
Article continues below advertisement
OK! NEWS: LINDSAY LOHAN SPEEDING BEFORE SHE TOTALED HER PORSCHE?
The call was made by a nurse named Ben, who works on the Liz & Dick production. "It's a Code 3," he reported on the phone, which means "life-threatening reponse." The more specific details about Lindsay's condition were bleeped out. By using code 3, could this have been more serious than anyone thought?
Ben revealed to the operator that they were in the penthouse and that the film crew would meet them at the elevator.
The revelation that Lindsay was beyond exhausted prompted Hollywood unions to look into the production to see if they were violating any labor laws. However, Liz & Dick producer Larry Thompson said the production is in "total compliance with all guild regulations."
OK! NEWS: HOLLYWOOD UNIONS INVESTIGATE LIZ AND DICK AFTER LINDSAY LOHAN'S EXHAUSTION AND DEHYDRATION
Lindsay joked on her Twitter: "Note to self.. After working 85hours in 4days, and being up all night shooting, be very aware that you might pass out from exhaustion & 7 paramedics MIGHT show up @ your door.... Hopefully theyre cute. Otherwise it would be a real let down."
Listen to the 911 call HERE.