NEWS
Lindsay Lohan Brings Her Cleavage to Court; Tried to Dress "More Conservatively"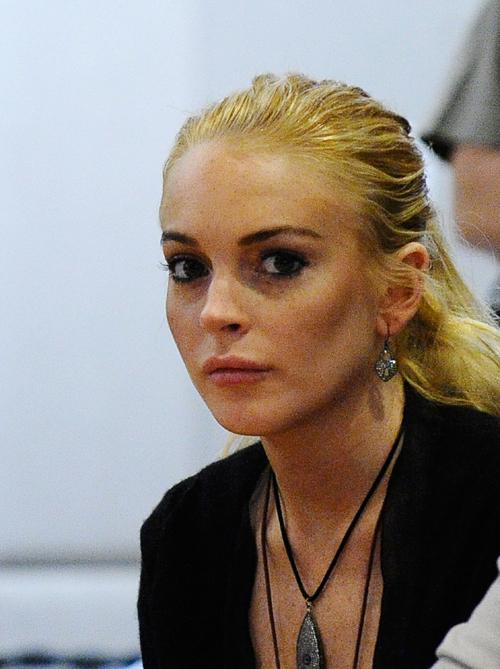 Last time it was all about the leg, this time it was all about the cleavage! Lindsay Lohan continues to dress provocatively for her court hearings, opting for a tight, black cleavage-baring top and white pants today as she strutted into the Airport Courthouse (as if on a catwalk) in L.A. Do you think the 24-year-old's outfit is inappropriate?
According to TMZ sources, Lindsay tried to dress more conservatively for court, but her cleavage-baring top is already garnering criticism.
Article continues below advertisement
So what exactly is the outfit breakdown?
Chanel top and pants, YSL shoes, Lanvin clutch, and Tres Glam jewelry.
At her court appearance early this month, Lindsay donned a short, tight, white dress by Kimberly Ovitz (retails for $575), and the frock sold out quickly after.
MORE ON:
OK Galleries & Photos
"also, what i wear to court shouldnt be front page news," she Tweeted shortly after her first hearing. "it's just absurd. god bless xox L"
As far as her legal woes go, Judge Schwartz was stern with Lindsay today as he informed her on the logistics of her grand theft case.
"If this case is resolved in front of me, you are going to jail, period," Schwartz told LiLo. "If the case settles here you will be going to jail, period."
Are you excited to see what Lindsay wears to her next hearing on March 10?