NEWS
Lindsay Lohan's Renovated Rehab Facility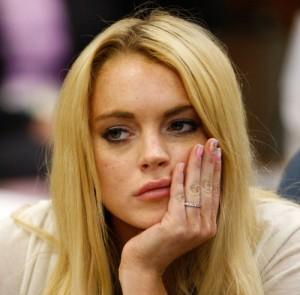 As Lindsay Lohan finishes up her time at the Lynwood Correctional Facility, new reports reveal that her upcoming stint in rehab will be a bit more luxurious.
According to TMZ, the 24-year-old will be serving her 90-day rehab sentence in a newly remodeled room at a center in Costa Mesa.
LAWYER: LINDSAY LOHAN WANTS FAMILY TIME BEFORE REHAB
After putting about $220,000 into the redesign, the Freaky Friday star's digs will have hardwood floors, a remodeled bathroom and kitchen, and a walk-in closet.
Article continues below advertisement
Although the starlet has to share her plush compound with three roommates, it sounds like the next three months will be a little easier than Lindsay's time behind bars for the last few weeks.
DINA LOHAN: LINDSAY IS NOT GETTING SPECIAL TREATMENT IN JAIL
Lindsay was sentenced to 90 days in jail and 90 days in a rehab center by Judge Marsha Revel for violating her probation on a DUI case.