NEWS
Lindsay to Star in New Movie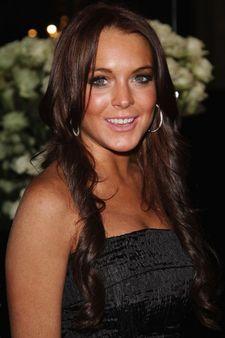 Days after her new controversial New York magazine cover shoot hit the stands, OK! has learned that rehab darling Lindsay Lohan has signed on to do a new film — with all of her clothes on.
E! News is reporting the movie, titled Ye Olde Times, also starring funny man Jack Black, begins shooting in April, and follows two rival Rennaisance Faire troupes as they make their way through the competitive circuit.
Article continues below advertisement
Lohan is also reportedly set to star in one other big screen project, according to mom, Dina Lohan, who wouldn't reveal any other details. Of her 21-year-old daughter's Marilyn Monroe-inspired nude photo shoot, Dina said, "She's an artist and is back on her feet and working. She's on the cover of a respected magazine. How can that be a bad career move? It is not!"
Dina continued, "I had no idea about the outtakes. That's one part of it that I'm not thrilled about, because the photos in the magazine are what, from an artistic perspective, were meant to be out there. But you can't control that stuff. I'm just happy with the finished product."