NEWS
Lindsay's Bodyguard Loses Out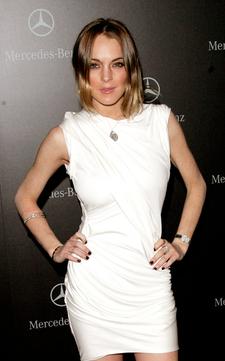 While the big fight Monday night between Lindsay Lohan and girlfriend Samantha Ronson has been widely chronicled – Lilo surprised her lady at a DJ gig in Las Vegas, they fought, Sam ran, Lindsay followed, screaming – one victim's story is just now being told.
Page Six reports that when Lindsay decided to drive from L.A. to Las Vegas to surprise her gal pal, she grabbed one of her bodyguards and rushed to her lady's side. After the fight went down, with Sam skipping out right after her set, Lilo ran out of the club screaming, "Did she bleeping leave me?"
Article continues below advertisement
Lilo must take after her girlfriend, because she then took off after SamRo, leaving the poor bodyguard stranded on the curb.
A source tells the column, "The poor guy was last seen on the curb in front of Prive Las Vegas frantically texting on his BlackBerry, trying to find a way back to LA."
Hope some kind soul gave him a lift!
MORE LINDSAY PICS: