NEWS
Lisa Kudrow Opens Up About Her Plastic Surgery and More in Big Interview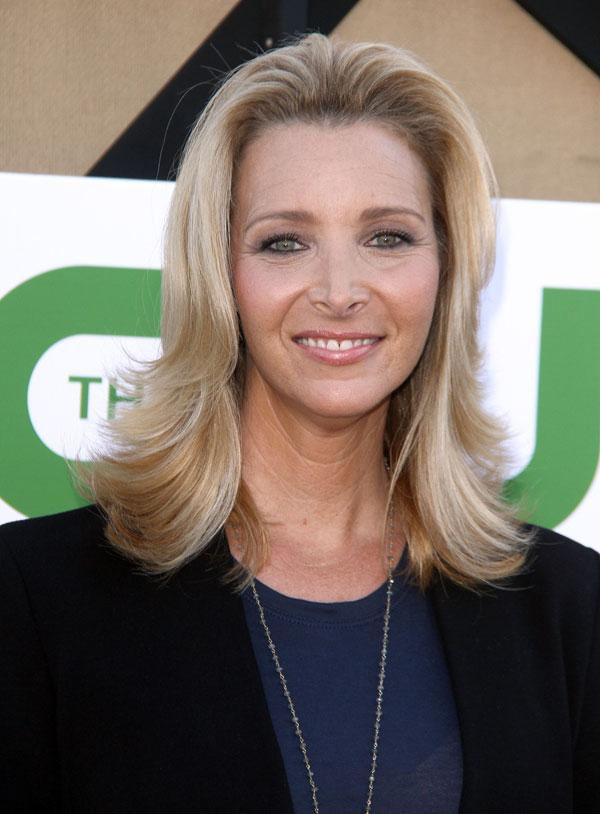 In the story, Lisa talked about what a hard time she had in school, some of which had to do with her appearance. She got a nose job at age 16, before changing high schools. "That was life altering. I went from, in my mind, hideous, to not hideous," she said. "...There were plenty of people who wouldn't know how hideous I looked before. That was a good, good, good change."
Article continues below advertisement
Photos: Check out adorable pics of celeb kids and their star parents at the pumpkin patch!
Lisa also revealed that Conan O'Brien saved her from quitting the industry before she even got her start. They met in her first improv course. "I had come late to the second class, and I wasn't sure I was going to stay with it. It was too embarrassing," she explained. "I felt I looked so silly doing some of the exercises... And then I saw this very childlike guy throwing a space ball, but it looked like he was throwing an actual ball. It didn't look stupid, and he wasn't overdoing it. He was totally committed to it. I finally got it—that as long as you totally commit you're safe from embarrassment." We're glad Conan convinced her!
What do you think about Lisa being open about her surgery? Should people get plastic surgery that young? Have you watched Lisa on Scandal yet? Tell us in the comments below or tweet us @OKMagazine.