NEWS
Lisa Ling's Sister Laura Ling and Euna Lee Pardoned in North Korea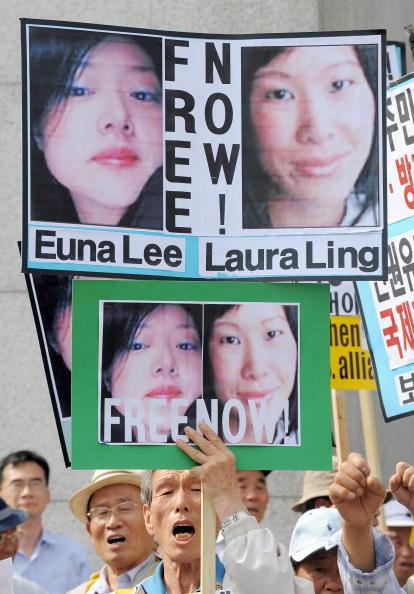 Months after their arrest in March in North Korea, journalists Laura Ling, sister of Lisa Ling, and Euna Lee have been pardoned by the country's President Kim Jong-Il, according to multiple reports. Former President Bill Clinton traveled to the country to request the imprisoned journalists' release.The two women were captured in March crossing over the border from China, and were arrested for illegally entering the country. In June they were sentenced to 12 years in prison, causing an international outrcy.
Article continues below advertisement
"Clinton expressed words of sincere apology to Kim Jong Il for the hostile acts committed by the two American journalists against the DPRK after illegally intruding into it," North Korea's state-run news agency KCNA said. "Clinton courteously conveyed to Kim Jong Il an earnest request of the U.S. government to leniently pardon them and send them back home from a humanitarian point of view.
"The meetings had candid and in-depth discussions on the pending issues between the DPRK and the U.S. in a sincere atmosphere and reached a consensus of views on seeking a negotiated settlement of them."