NEWS
LL Cool J Opens the Grammys with a Prayer for the Late Whitney Houston: "We Will Always Love You"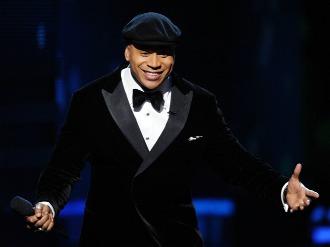 The Grammy Awards is all about celebrating music, but tonight, it's about more than the music. Tonight, music's biggest stars are using music to heal and honor a "fallen sister," as host LL Cool J said in his opening monologue.
"Tonight, we ask ourselves, how do we speak to this time? To this day. There is no way around this. We've had a death in our family. And so at least, for me, for me, the only thing that feels right is to begin with a prayer, for a woman that we loved, for our fallen sister, Whitney Houston," LL said, before asking everyone to bow their heads and celebrate the life of the music icon.
Article continues below advertisement