NEWS
Lot of Lohan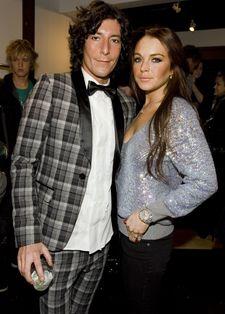 I missed Lindsay Lohan Thursday at a party at Brett Ratner's house I almost went to -- but it was early and I was late. I saw her at the Scandinavian Style Mansion Friday night. I saw her again Saturday night at Scout, a store near my house where Wayne Hadly was having a small party to preview his Autumn 2008 Collection. Neither place did Lindsay look happy and she wouldn't take a photo alone. Both nights she cuddled up to the host instead, Claus Hjelmbak and Wayne Hadley respectively. Neither host was straight.
Article continues below advertisement
Last night was St. Pat's and I met friends at an Irish Pub by 4 p.m. By 6 p.m. I was less than sober, by 8 p.m. home and made the unfortunate decision to have some Thai soup for dinner following an appetizer of Jameson Irish Whiskey shots washed down with pints of Guiness.
Some of my friends made it out to Winston's where they were hosting the after party for the Stop-Loss premiere starring Ryan Phillipe. Sadly, like an amateur, I was in bed by 10 p.m.