NEWS
Love Sweets? This Massive Ice Cream Sundae Will Cost You $1000!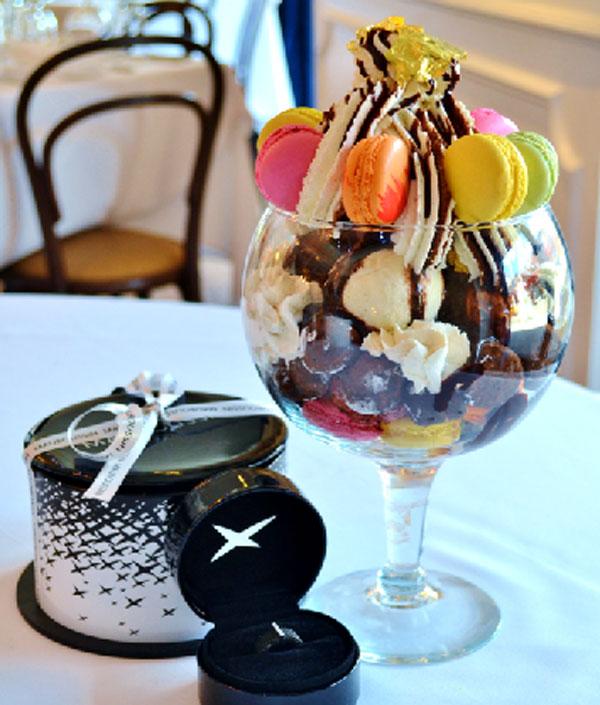 We're all familiar with investment pieces. That Theory blazer. The upgraded iPhone you indulged in. That reliable car you just put a downpayment on. But did you know there were investment desserts? Bagatelle in New York City constructed a monstrous ice cream sundae (and it totally trumps any dessert you've whipped up for your pals in the past) that currently retails for $1000.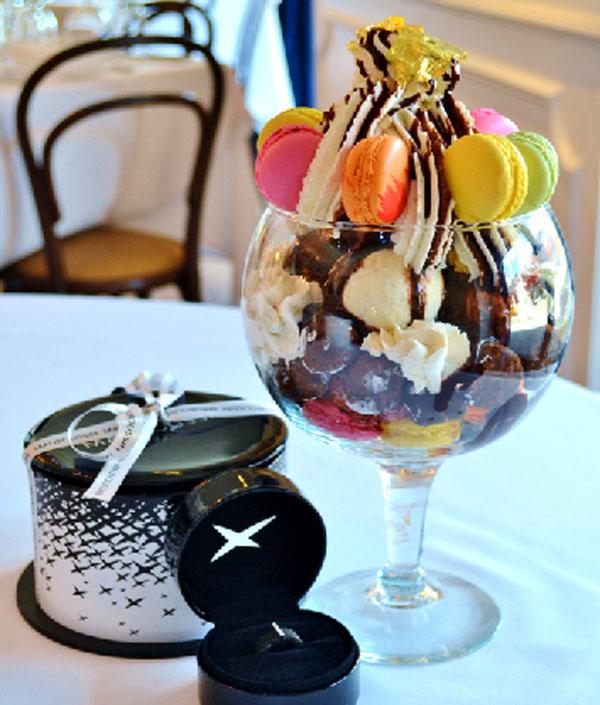 So you're probably wondering if this compilation of several scoops of ice cream never goes bad or something, right? Not so, but it is topped with macaroons, truffles, Dom Perignon Rose sorbet with gold leaves, chocolate vodka sauce, gilded brownies, and whipped cream. It puts a bowl of custard with rainbow sprinkles to shame.
Article continues below advertisement