NEWS
Madonna Dresses Rocco in Yankee Blue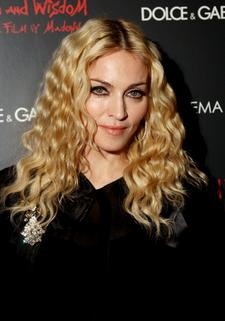 Tongues were wagging on Monday when Rocco Ritchie, Madonna and Guy Ritchie's son, went out and about in NYC wearing a Yankees T-shirt. And Guy definitely noticed.
The film director and his pop diva wife just recently announced they were splitting after months of speculation over the state of their marriage and rumors of an affair between New York Yankee Alex Rodriguez, so Madonna's decision to dress Rocco in that particular shirt on Monday could be seen as a direct insult to Guy.
Article continues below advertisement
Click here for OK!'s Madonna gallery, with dozens of pics of the star!
He's reportedly "in pieces" about it, and has even been crying over it while trying to continue work on the set of his new Sherlock Holmes movie.
Luckily for Guy, there could be someone on set to help him dry those tears – pretty 31-year-old redhead Kelly Reilly,who's starring in the new movie. Rumors have been swirling that two have become quite close during filming and have even started dating.