NEWS
Madonna Goes In A New Direction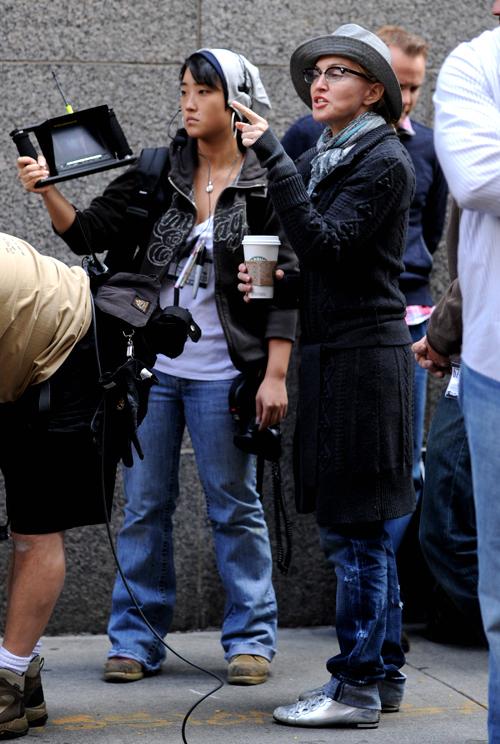 The Queen of Pop has been reinventing herself once again. While America is more than used to seeing Madonna light up the screens in her music videos and movies, the music icon is now stepping offscreen to prove herself as a writer and director. Madonna was spotted shooting W.E., the biopic she co-wrote and is directing, on the streets of NYC on Monday.
Hopefully, her Madgesty picked up a few tips from her ex-husband Guy Ritchie, who has written and directed several successful films.
Article continues below advertisement
But even if her movie's a flop, can anyone really judge? Madonna is a living legend and one of the most successful performers of all time. She holds numerous musical records and has won countless awards, including a Golden Globe for her role in Evita. So it really doesn't matter what happens with W.E.. Madonna's reign as Queen will continue unaltered. Plus, nobody's perfect, right?
MORE ON:
OK Galleries & Photos