NEWS
Madonna & Guy's Divorce Granted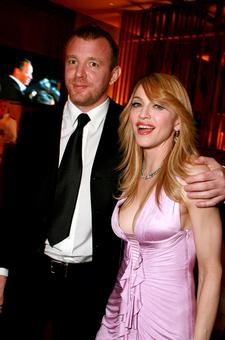 Before you could say "vogue," Madonna and Guy Ritchie's marriage took one big step closer to being finally over this morning.
A London High Court judge issued the couple a decree nisi, which renders the union tentatively over for the next six weeks. If there are no disputes between the two over the terms of their divorce, it will become final.
CLICK HERE for OK!'s Ultimate Madonna gallery!
And in what may be the British idea of irreconcilable differences, Madge's petition says she was divorcing Guy for his "unreasonable behavior," according to a report.
Article continues below advertisement
Neither party was present during the one-minute proceedings, which also provided a quickie divorce for 16 other couples.
While the former husband and wife haven't issued any official statements, Britain's Daily Mirror newspaper quotes a source who reveals that Guy was relieved last night over the speeedy hearing.
"It was never about money – never about her bloody art collection," he reportedly told the friend. I just wanted to settle it and move on. I didn't raise any objections at any stage until she insisted the children lived permanently in New York."