NEWS
OK! Exclusive: Maksim Chmerkovskiy Talks Dancing With The Stars Secrets, Dating Rumors And How To Be Friends With An Ex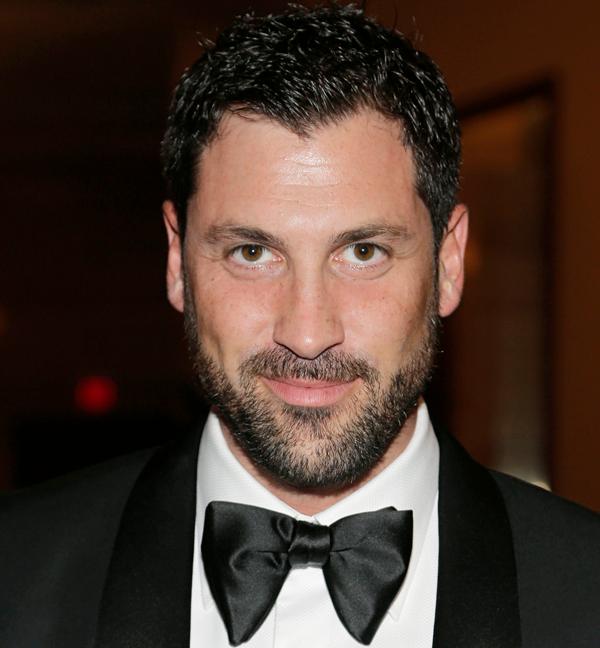 Another Dancing with the Stars season may be over, but fan interaction with pros doesn't have to come to an end.
In fact, Maksim Chmerkovskiy, Val Chmerkovskiy, Tony Dovolani and many of the other professionals and competitors have partnered up again to put on a special show this holiday season called SWAY: A Dance Trilogy.
OK! Magazine got the chance to catch up with Maksim and he gave us all the inside details on the new show, dancing with his ex, and the secrets behind the scenes of DWTS.
Article continues below advertisement
OK!: Why did you guys decide to do SWAY: A Dance Trilogy again?
Chmerkovskiy: Because the first time we did it, it was so amazing that we had to do it again. When this came together, the way it did and the energy that it had, audiences were freaking out. It was something that nobody expected, including us.
PHOTOS: Secrets The Dancing With The Stars Season 19 Cast Don't Want You To Know
OK!: What is it like being reunited with all of your Dancing with the Stars friends?
Chmerkovskiy: We never split up. We have daily communications with all these people. It's people that are close to us, that we consider family, and you know, we just want to have this project together.
OK!: Meryl Davis is going to be making two show appearances. What is it like dancing with her again?
Chmerkovskiy: I love Meryl. We're great together. She's an awesome friend. She said, "I'm doing it, 100%." And here we are. She's an amazing chick and I love her for that.
Article continues below advertisement
OK!: You are also reunited with your ex, Peta Murgatroyd. Is it hard to work with your ex?
Chmerkovskiy: I was engaged to Karina Smirnoff and we just finished the Ballroom With A Twist tour. Look, people are going to think of me whatever they're going to think of me. I'm a big guy. I'm not a womanizer. I don't sleep around. Whatever I do, I just have a lot of fun. I'm a good person, I'm a good friend, and I'm a good human being. That's how I was taught and that's how I live my life. So, if you break up with someone, it doesn't you have to mean to be enemies automatically. I treat them my way and the result is that I stay friends with people. They were amazing enough to be in a relationship with them to begin with, right? So, if something didn't work out, it doesn't mean they are no longer amazing people.
Article continues below advertisement
SWAY: A Dance Trilogy is running Dec. 17-21 at "The Space" in Westbury, NY.
Watch: Maksim Gets Ready For DWTS