NEWS
Malan's Musings: Fashion Friday is Here!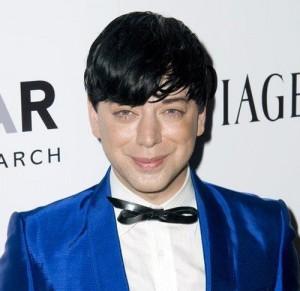 Every week at okmagazine.com, accomplished designer Malan Breton takes a look back at the week in fashion — the Do's, the Don'ts, and everything in between! Join Malan and OK! for Fashion Fridays!
Darlings, I am writing you from the golden shores of Australia, where lifestyle fashion is king! Speaking of lifestyle fashion, Sarah Jessica Parker has created an empire based on her brilliant style!
This week the busy mom and actress appears to have chosen comfort over chic! Darlings, if you were in NYC last week you would have done the same — it was 98 degrees with 100 percent humidity. I am literally shocked she is in denim. Come to Australia darling, it's winter right now, so lovely!
Article continues below advertisement
OK! GALLERY: SJP STAYS FASHIONABLY FRESH IN NYC
Speaking of coastal creatures, the lovelies from Jersey Shore popped up in Los Angeles for a little fiesta time. I love seeing The Situation in public — he is a really nice guy and always has a fresh pair of trainers on. Ronnie, when you are back in NYC I would love to give you a few fashion pointers; for one, never wear a cell phone holder on the belt of your trousers unless you are on CSI. Sammi always looks beautiful, with a figure like Marilyn Monroe, she always finds great dresses with simple detail that accentuate her best points.
OK! GALLERY: JERSEY SHORE CAST ATTEND HOLLYWOOD PARTIES GALORE
I love anything that M. Night Shyamalan produces. Darlings, he has discovered a beautiful new actress by the name of Nicola Peltz. Seen here looking very Tiki Tami, yet she is fresh faced and will no doubt bring us some very stylish moments over the years to come.
OK! GALLERY: THE LAST AIRBENDER STARS ATTEND PHOTOCALL IN MADRID
Favorite Hollywood couple Kimora Lee and Djimon Honsou were on hand for the premiere of Inception this week looking stunning. But the winner of the night was fellow Frenchie Marion Cotillard, her black opal tapestry gown glimmered! Leonardo DiCaprio looking very Rat Pack à la Frank Sinatra, and Joseph Gordon-Levitt looks fantastic in a suit with matching bowtie.
Article continues below advertisement
Now I know this is a "guy" thing but darling, where are your belts? And this brings us to my biggest pet peeve! Stylists who forget to bring belts to a photoshoot and to their clients, hint hint! Oh, and darlings, who can forget Ellen Page! She looks stunning her dress — on the other hand it looks like my favorite kim chi salad from Kum Gang San in NYC!
Mama M.I.A. where did you get that awful T-shirt? M.I.A. looked very retro grunge! Darlings, the '90s are on their way back! Do you remember when it was fashion chic to wear a GAP tee shirt with a piece of Jean Paul Gaultier? My point being, tye die in this shade should never be seen in public!
OK! GALLERY: M.I.A TOTES HER TWO MEN TO THE LATE SHOW
Ladies and gentlemen, we end the week in Rome. So exotic, no? First Australia then... Anyhow, haha! Darlings, the Rome Fiction Festival brought out some of Hollywood's brightest talents. Claire Danes gave us creamsicle chic, and Andy Garcia appears to have been channeling Charlie Chaplin.
Article continues below advertisement
Marg Helgenberger brought us back to the classic era of Hollywood in this ode to Adrian, but the winner of the night had to be Hugh Dancy, looking like he stepped out of a Fellini film. Perhaps Le Notti di Cabiria, with the polished summer suit, such style!
OK! GALLERY: FACT — FAMOUS FACES FLOCK TO ROME FICTION FESTIVAL
Well, my darlings! Until we meet next Friday, have a glamorous week and try each day to feel a little more radiant, because luminous style makes everyone feel like a star!