NEWS
OK! Exclusive: Why Maria Menounos Owes Her Rise to Fame to The Real World Boston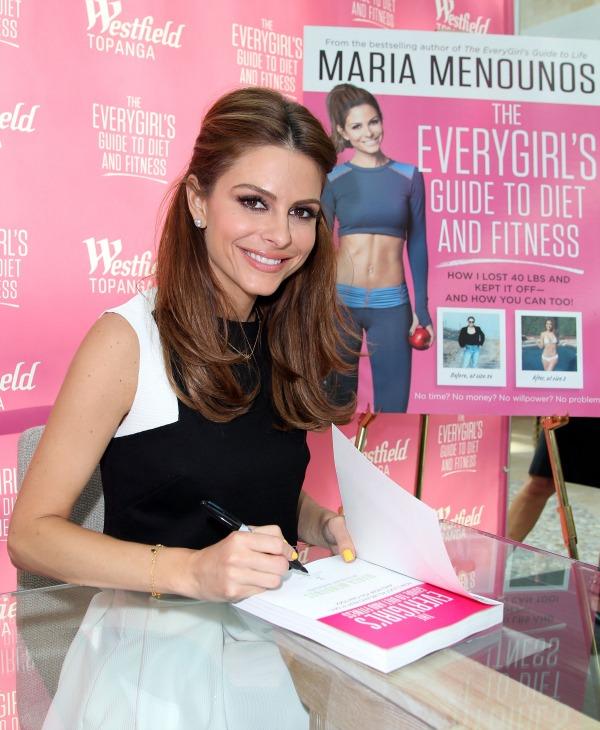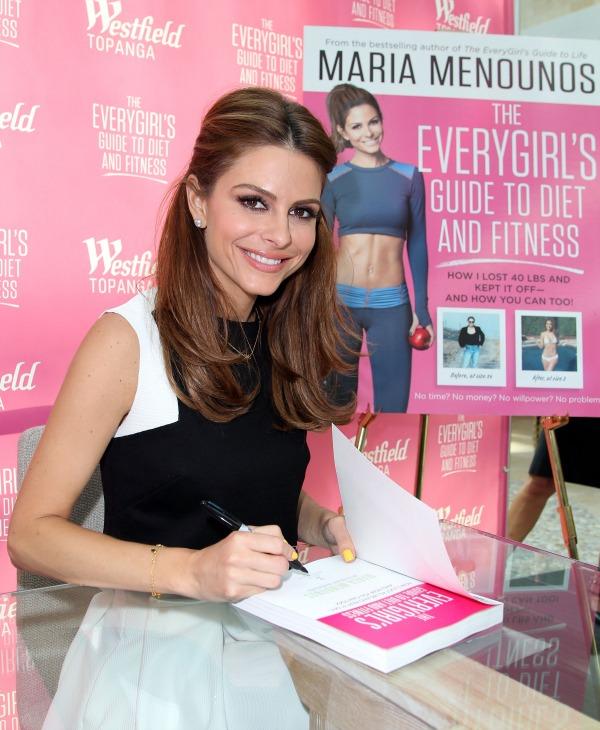 The summer is here, but that doesn't always mean our bikini bodies are here too! Luckily, we chatted with Maria Menounos about her awesome new book, The EveryGirl's Guide to Diet and Fitness, which is packed with tips that are super helpful and doable to get you in shape in no time. We got Maria to share her tips for feeling comfortable in a bikini, her favorite "can't believe it's healthy" food, and why she might owe her career to The Real World Boston.
Article continues below advertisement
OKMagazine.com: In your last book, The EveryGirl's Guide to Life, you had a fitness section, right?
Maria Menounos: I did, yeah. It's funny, I had a girl show up to a book signing recently that said she read the first book and because of it, lost 30 pounds and became a New York Jets cheerleader! So I was like, "Wow if you learned all of that from the first book, you're going to learn so much more in this book!"
OKMagazine.com: Was that section from the first book the one you were asked about most?
MM: It was. Everyone loved so much about the first book, like the tips for organization, but I feel like weight loss is just one of those things that people can't seem to figure out. So when anyone can give them a smart, approachable, relatable way to do it, that's great and whatever it is that you take away from it that helps you, that's the whole goal.
Article continues below advertisement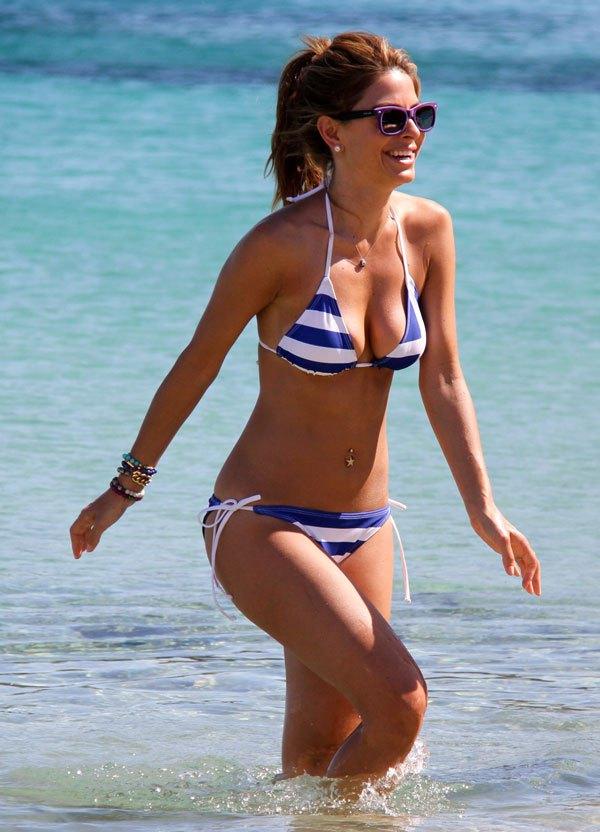 OKMagazine.com: When was the point for you where you felt really comfortable in a bikini?
MM: I think right when I lost the weight, I went to costa Rica with my best friend Alyssa. I felt great and that was definitely the first time but I think it takes time and it takes some people to notice sometimes. I never thought in a million years I'd be on the cover of a magazine in a bikini. That's always so crazy to me, because I remember reading those magazines, and looking at them and never thinking, ever in a million years. I had dreamed about being on magazine covers before but never like that.
OKMagazine.com: You seem more comfortable in paparazzi pictures when you're in a bathing suit at the beach than when you've got clothes on, do you feel that way?
MM: No! No I'm always nervous when they're around because you're always afraid they're going to get that bad angle or the cellulite shot that's going to end up on the cover of some magazine. You're always nervous as a woman but I try not to think about it because I really just want to enjoy myself, and if they want something bad enough they're going to get it. So, it's all good.
Article continues below advertisement
OK! News: These athletes have the most haters
OKMagazine.com: When it comes to food, what's the tastiest food you love that you can't believe is healthy and good for you?
MM: Oh man, one of the recipes in the book is a spicy, creamy, to-die-for roasted veggies. My mom created this little concoction and I'm not a big roasted vegetable fan, I love salads and I love raw vegetables. But when you eat this, even if you hated vegetables before, you will be a fan and it's just to die for so I love, love, love that recipe.
OKMagazine.com: You have a lot of your celeb pals share tips in the book too. Is there anything you were surprised to learn about any of them?
MM: No I think I just admire them and admire their advice and admire what they do in their lives. I think it was Rebecca Romijn who said she doesn't eat processed flour or any of that stuff and I was like, "Man I wish I could be that good!" Giuliana Rancic, for example, I'll see her tweet at like 5 in the morning that she's at the gym. So I'm like more power to ya sister! I wish I could be that good. I admire them for having that kind of discipline.
Article continues below advertisement
OKMagazine.com: When you are working out what's your favorite thing to wear? There's a lot of Red Sox shirts in the book!
MM: (laughs) I know, I love wearing my sports teams! I'm wearing stuff that's going to make me feel like I'm seeing results as I'm doing it. If I go into my little gym setup at home I'll wear, like three-quarter fitting spandex pants so that I can see the definition in my legs and that kind of inspires me. I wear comfy things, but things I can see the results in.
PHOTOS: See birthday girl Mindy Kaling's first-ever red carpet appearance!
OKMagazine.com: The excuse section of the book is so great, is there one that you find yourself using the most and then you have to snap yourself out of it?
MM: Oh I do a lot of them, that's where they all come from! I've either done them or continue to do them. But I feel like my biggest one is, I don't have time to workout. So I keep a mat by my bed and I try to do something at night, whether it's sit-ups or I'll do some leg lifts or butt lifts and even if I'm just doing 20 of them on each leg and then I go to bed, I'm like ok I did something. So I try to make it little and manageable to I'm not overwhelming myself and it's not something that I'm dreading and not excited to do.
Article continues below advertisement
OKMagazine.com: Is there a body part of yours that you feel like you've really worked hard on and earned, and on the flip side is there one that's not as great that you just have to chalk up to genetics?
MM: I actually think the opposite way, like if I really focused, I could make my legs look so great. I could cut them so well. I could cut my arms so well if I focused. So I look at it the other way, I don't look at things and say oh god, throw my hands in the air. Because I've seen myself be able to change things. I did have problem areas that did bother me and right now they're not perfect either, I'm just thinner. But you still get the little cellulite on the side of your legs and I'm like, I really should do something about that and I do! And at times I let it go and at other times I will clean out my diet and workout and then it goes away. So I do know it's possible to make those changes, it's just when you want to do it and when you want to put the effort in.
OK! News: Are Jay Z and Beyonce in couples therapy?
OKMagazine.com: And before we go, we have to discuss your picture in the book with Montana and Sean from The Real World Boston!
MM: (laughs) I was in college and they were filming The Real World Boston. My friend and I went to their house where they were filming and we ended up meeting them and became friendly with them because they were on the scene in Boston so wherever you went you were going to bump into them generally because if you were going to the cool places they were going to be there. And so we became friendly and it was fun. I think I'm in the background of a shot playing pool once. I should credit them for my rise to fame sometime!