NEWS
Mariah Carey on Her Feud with Fellow American Idol Judge Nicki Minaj: "It Was One-Sided!"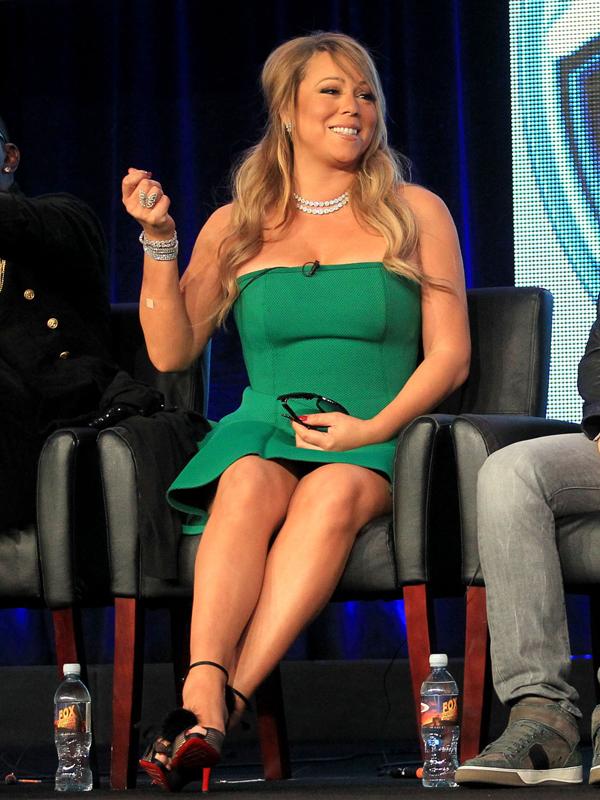 Article continues below advertisement
For example, when asked how they got past some of the arguments reported on set, the responses went something like this:
OK! NEWS: NICKI MINAJ WELCOMES 2013—VEGAS STYLE!
(Ed note: they sat on the same stage today—though Keith took a seat between them),
Nicki: "I put on my sex tape." crowd laughs hysterically. Ed note: she was joking!
Mariah: "The whole thing is convoluted and a distraction from show. It's unfair to contestants."
Article continues below advertisement
Randy was quick to remind everyone that the show has always had passionate people. "Seasons one and two Simon Cowell and I got into it," he said.
But, when Nicki and Mariah were asked to say nice things about each other, Nicki gave an unexpected answer.
"I say nice things about Mariah all time. I'm a fan of hers. She's one of my favorite artists of all time, She shaped a generation of singers. Being on panel with her is crazy. The singers come in and want to be a Mariah and have a career like hers."
And Mariah's answer? Just as surprisingly sweet!
"That's a very sweet thing to say. Nicki and I worked together early on in her career I felt then she was going to go far. I'm grateful for anything nice she or anyone says about me. I'm grateful to be here."
What do you guys think? Will this love fest between Mariah and Nicki last? Will you watch American Idol for the music or to watch the sparks fly? Tell us in the comments below or Tweet us @OKMagazine!