NEWS
Mariah Carey & Nick Cannon Renew Vows at Hospital With Help From Rev. Al Sharpton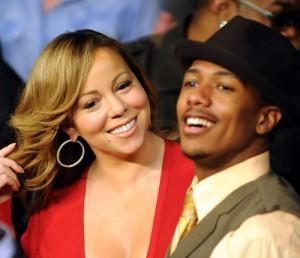 What better way to celebrate the birth of their twins than with paying tribute to their marriage? Mariah Carey and Nick Cannon renewed their vows yesterday, just one day after their three-year wedding anniversary on April 30 — also the birthday of their newborn daughter and son.
"Thank you to @THEREVAL who came all the way to the hospital to renew me and my wife's vows and pray with our children." Nick Tweeted of the ceremony in Mariah's hospital room led by Rev. Al Sharpton.
Article continues below advertisement
"Yep we just had a wedding in the hospital!" he added.
"I am just leaving Mariah Carey and Nick Cannon. She had twins yesterday on their 3 rd anniversary. I had prayer with them and the babies." Rev. Sharpton Tweeted, followed by, "I also conducted the renewal of their vows and the blessing of the newborn twins. Mariah looks GREAT, and the babies are beautiful."
"I am so moved by the sincere spiritual commitment of Mariah and Nick. They have not let success separate them from GOD. I am so proud." he added.
Mariah and Nick welcomed their twins at 12:07 p.m. on April 30, their rep confirmed.
The proud dad Tweeted the joyous news, gushing, "My wife just gave me the most incredible anniversary gift ever in life! I won't ever be able to top this!"