NEWS
Marriage Not Completely Ruled Out for Christie Brinkley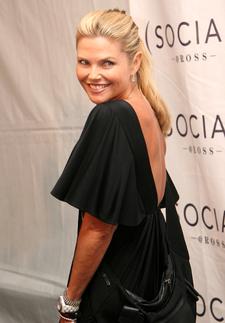 After a that resulted in a settlement with estranged husband Peter Cook, four-times married Christie Brinkley vowed never to walk down the aisle again.
"Getting married again would not be an intelligent thing to do," she said, but friends of the "Uptown Girl" feel differently.
"Like every woman who's had her heart broken, right now she thinks she will be single for the rest of her life, but she also said that after her divorce from Billy Joel!" the pal tells OK!.
Article continues below advertisement
While on the stand, Christie -- whom a court shrink says has men issues and -- announced that she was currently single and wouldn't dare think to bring a new man into the lives of her children, Jack, 13, and Sailor, 10, during this time.
But, "when she least expects it, she will find someone special who deserves to be with her," the friend believes.
And who might that lucky man be? "She doesn't have a physical type, but her next man must adore her kids as much as they adore her."