NEWS
Marriage Troubles For Miranda Lambert and Blake Shelton? Peek Inside This Week's OK! Magazine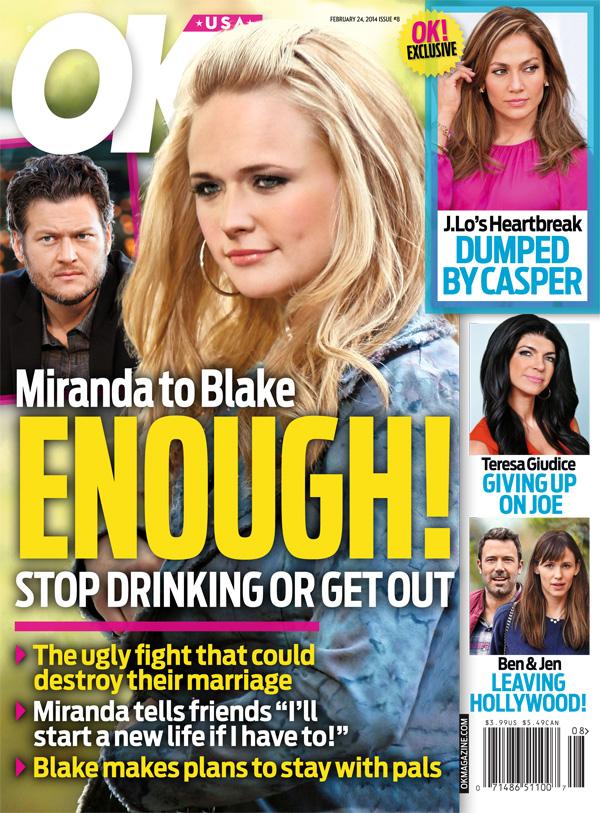 In this week's issue of OK! Magazine, Miranda Lambert and Blake Shelton's marriage is examined.
Inside Last Week's Issue: Is Christina Aguilera Pregnant?
Here's what else you can expect this week:
Make sure to pick up this week's issue of OK! Magazine! Can't make it to the newsstand? Don't worry! You can download it right HERE. It's available on virtually every platform including iPad, Kindle, Nook, Google Play, Magster & Zinio. Even better, it costs ONLY $1.99 (that's 50% off the newsstand price)!
Article continues below advertisement
How do you like to read magazines? Do you have a digital subscription yet? Download HERE and tweet us @OKMagazine.