NEWS
Vacation Like a Star to Mohegan Sun Where Britney Spears, Jennifer Lopez and More Escape!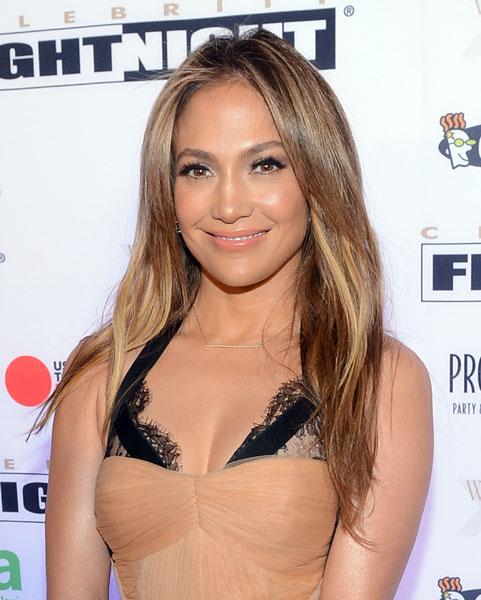 Hidden away in upstate Connecticut is a little gem of a getaway that stars like Jennifer Lopez, Britney Spears, Jay Z and Beyonce have soaked in—and now we're letting you in on the secret too. It's called Mohegan Sun and it's a one stop casino, spa, hotel, entertainment, fine dining and night life destination in Uncasville, CT all rolled into one. And don't worry, the beauty of Mohegan Sun is they treat everyone to the VIP experience. Here are nine experiences that make Mohegan Sun unique—we loved taking part in each one and you will too.
Article continues below advertisement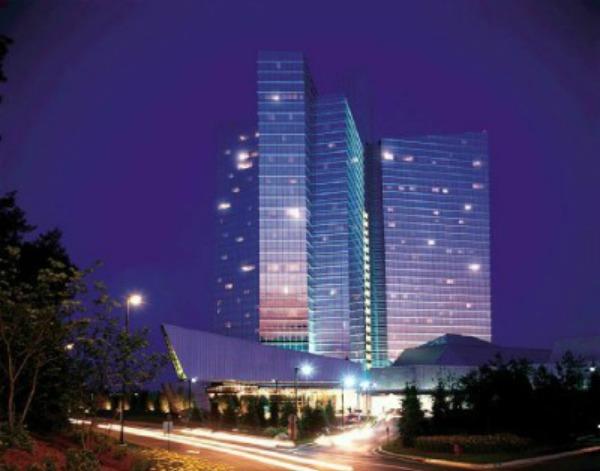 Vacation Like a Star: The Spa at Woodloch AKA the Ultimate Spa Getaway
THE LIMO EXPERIENCE
We were picked up in a shiny, black stretch limousine for our journey from New York City to Uncasville (about a two and a half hour drive) stocked with soft drinks, snacks and control of the music and TV screens. It was the perfect way to relax and feel like a VIP before even arriving. Come on, it's so much fun watching the looks on the drivers of the other cars on the road as the limo passes them. Of course we just let them think we were Beyonce and her entourage! And on the way home, the roomy limo made the perfect space to nap after a long and exhilarating weekend!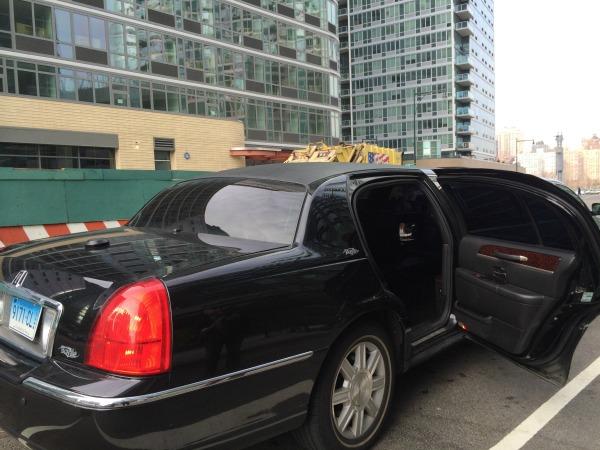 Vacation Like a Star: c/o The Maidstone in East Hampton
THE SUITE LIFE EXPERIENCE
After heading to Acquai, the VIP check in area, we were in heaven when we opened the door to our suite which was complete with a living room, giant (and comfy) king size bed, two bathrooms including one with an awesome—and separate—shower and bath. Before heading out to explore, we were surprised with DIY watermelon martinis to toast the fabulous weekend ahead.
Article continues below advertisement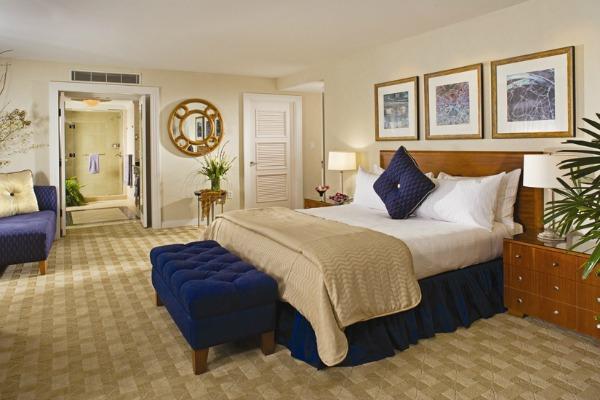 Vacation Like a Star: Sandals Emerald Bay in Great Exuma, Bahamas
THE CASINO EXPERIENCE
It's just like Daft Punk and Pharrell Williams say, "I'm up all night to get lucky." That's pretty much the mantra at Mohegan Sun being that they have three casinos, all with a different, earthy vibe, just begging you to win big. There's the Casino of the Earth, Casino of the Sky and Casino of the Wind and you can do it all from play table games (Blackjack, Poker and even special "Ladies Only" tables) to some of the most fun slots around with a pop culture twist. Some of our favorite slots include The Twilight Zone, Ghostbusters, Grease and of course, Judge Judy! But it was a last minute decision to throw $20 into a slot called "China Mystery" that won us a cool $400!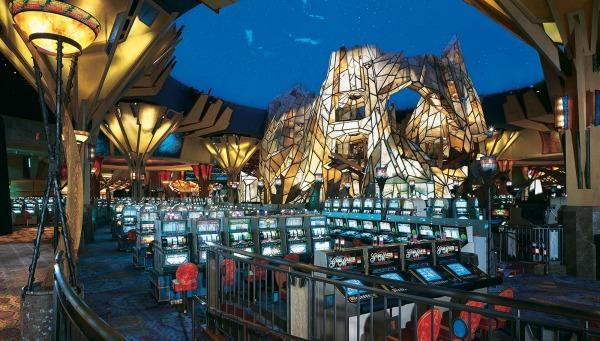 Vacation Like a Star: Barbados
THE SHOPPING EXPERIENCE
Once you strike it rich (come on, you gotta think positive), then you know what you have to do next, right? Shop! Thankfully there are plenty of places to burn that hole in your pocket from Puma to Coach to Brookstone . . . to our personal favorite, Tiffany and Co! We saw a lot of happy couples going in and out of that store after cashing in on pretty big winnings . . . just saying!
Article continues below advertisement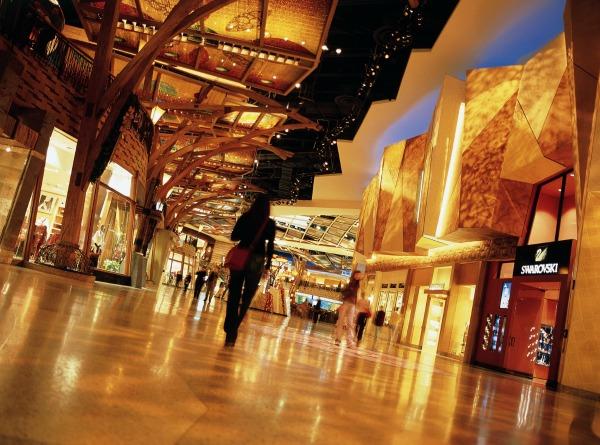 THE FINE DINING EXPERIENCE
If you want to have a leisurely and delicious dinner to start your night, Mohegan Sun has some of the best restaurants around run by some of the most noted restauranteurs in the business. There's Bobby Flay's Bar Americain (where Nick and Vanessa Lachey have been spotted), Michael Jordan's Steakhouse, Todd English's Tuscany and Ballo. On night one, we dined at Michael Jordan's Steakhouse which served some of the juiciest and perfectly cooked steaks we've ever tasted. Tips for when you go? Ask for the Black Truffle Parmesan crust on the Filet Mignon and get a side of creamed spinach. On night two we opted for Bobby Flay's classy take on seafood and comfort food at Bar Americain. Just go for the splurge and kick off your meal with anything/everything from the raw bar and make sure you pair any entree with the smashed potatoes with goat cheese. We still dream of both those meals almost daily.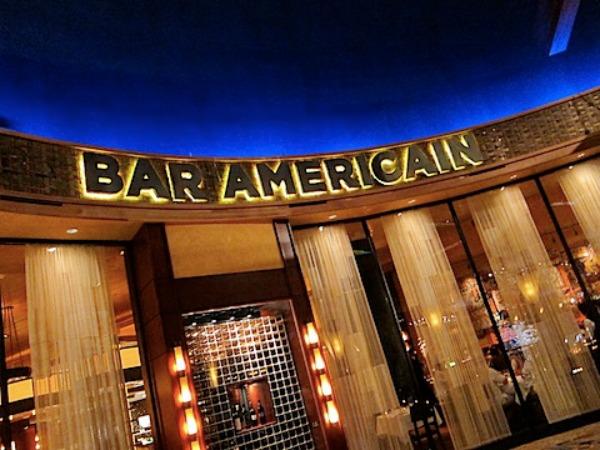 Vacation Like a Star: New York City
THE MOHEGAN SUN ARENA CONCERT EXPERIENCE
The Mohegan Sun arena is hands down one of the BEST places to see live shows. It's a smaller arena so you get a more intimate vibe while watching some of the biggest names in music bring their tours there. From Justin Timberlake to Jay Z to Kings of Leon—the best of the best are always performing. We were so lucky to be there while the legendary Prince was in the middle of his only east coast stop—three nights at the Mohegan Sun Arena. We witnessed history in the making as Prince belted out all his biggest hits, danced his booty off, brought out special guest Janelle Monae and came out for not one, not two but three encores. The show went so late (not that we cared or noticed) that his last encore was performed with the house lights up. So moral of the story? You never know what's going to happen once you're inside the arena!
Article continues below advertisement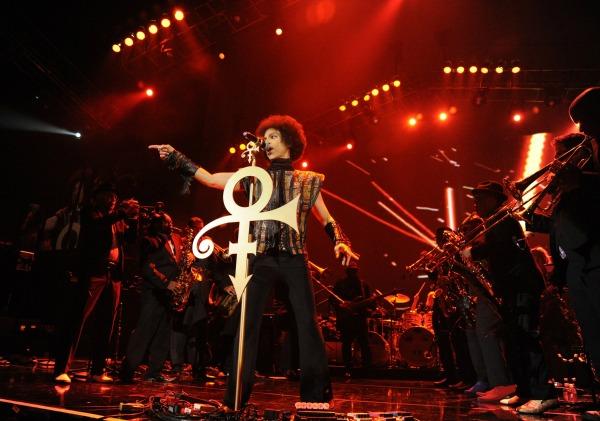 Vacation Like a Star: The Hamptons
THE LOW KEY CONCERT EXPERIENCE
Tucked inside the "Casino of the Earth" is the "Wolf Den" which is a club like space for smaller shows—free shows we might add! When you need a break from the black jack tables, you just head inside, grab a drink and you never know who may be performing. Past artists include Macy Gray, MC Hammer, Boyz II Men and more.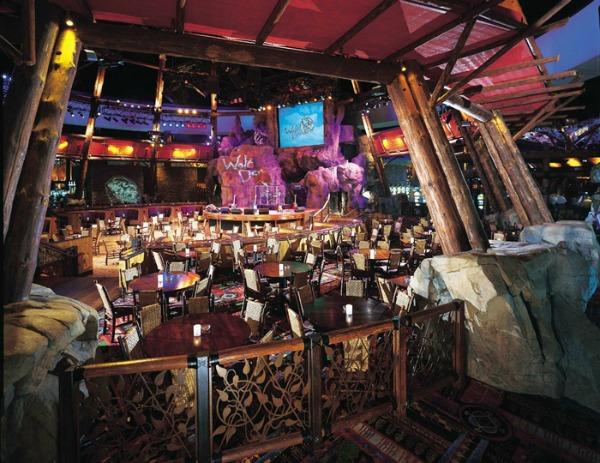 THE NIGHTLIFE EXPERIENCE
With every good casino comes the amazing late night scene and at Mohegan Sun you really have your pick of experiences. Our favorite was the Vista Lounge located in the Casino of the Sky. Take an escalator up to Wombi Rock where you can grab a private table or head out onto a small dance floor where a DJ spins everything from 90s classics to current hits. But best of all is their drink menu where you can order some of the strongest Cosmo concoctions around. Now, if you want to rage a bit harder and go all out on the dance floor—then you need to head over to the club Avalon where you can let loose and show off your best moves all night long.
Article continues below advertisement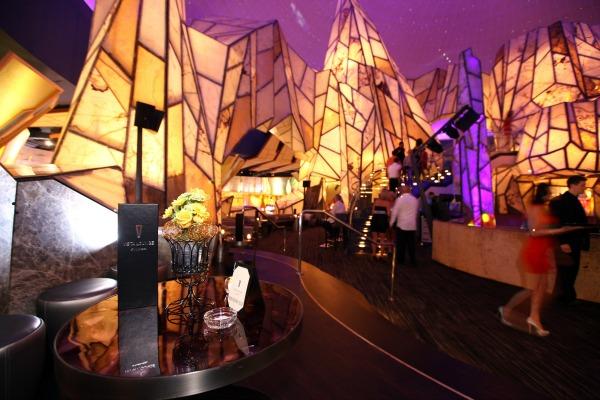 And, come on, no nightlife experience is complete without being able to satisfy those late night cravings. Get ready because the pizza at Frank Pepe's is life changing (they're famous for a white pizza with clams on top but we love ordering a good ol' pepperoni and mushrooms too) and the milkshakes at Bobby Flay's Burger Palace are to die for! Oh, and come the next day when you're craving some bacon, eggs and pancakes? Head over to Hash House a Go Go for the best twist on comfort food ever (um, ever try an egg Benedict dish that includes fried chicken? Yeah, they have that) with portions so big you'll need to bring a few friends!
Watch: Stay Trim Like the Stars While Traveling
THE DETOX EXPERIENCE
So, what do you do after you've eaten decadent meals, partied all night long, lost some money (or hopefully won), watched a major concert and are possibly fighting a hangover? Go to Mohegan Sun's Elemis Spa of course! Get a massage, facial or manicure to get rid of the post-partying blues and bloat. Hang in the relaxation room. Take a run on the treadmill or float in the pool. Then once you're nice and loose, go out on the casino floor and get ready to do it all over again!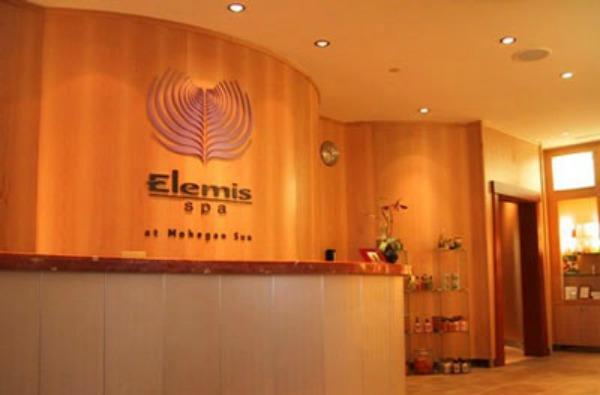 For all the details on Mohegan Sun from how to book your stay to upcoming concerts to restaurant reservations, check out MoheganSun.com.
Have you been to Mohegan Sun? Will you be planning a trip? What would you check out first? Tell us in the comments section below or tweet us @OKMagazine!