NEWS
Maureen McCormick & Eve Plumb's Rivalry Ruins 'Brady Bunch' Reunion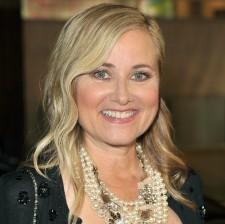 A televised reunion of the cast of The Brady Bunch has been canceled thanks to an age-old feud between Marcia and Jan, aka Maureen McCormick and Eve Plumb, according to a report.
All of the actors who played the Brady kids were scheduled to do an interview on Wednesday on one of the network morning shows, reports Radar Online.
OK! NEWS: FLORENCE HENDERSON TALKS SEX & DRUGS
But when Maureen and Eve found out they were going to be on the same show, things quickly fell apart, a source tells the Web site.
Article continues below advertisement
"Everyone tells a slightly different story of what happened," the source said. "But the bottom line is that they didn't want to be on the same show and the appearance was canceled because of it.
OK! NEWS: MAUREEN TALKS COCAINE, ABORTIONS AND SYPHILLIS
"Some people blame Maureen and some people blame Eve."
Eve has been furious at Maureen since she felt Maureen used her to increase sales of her book "Here's the Story: Surviving Marcia Brady and Finding My True Voice" in 2008, by implying they had been some attraction between them, when none existed.
MORE ON:
Florence Henderson
OK! NEWS: MAUREEN MCCORMICK COMES CLEAN
"But really the problems between them go back decades," said the source who knows them.
"They've never liked each other. "And there have been many other events where Eve has said, 'I'm not doing it if Maureen is doing it.'" It has been years since all the Brady "kids" made an appearance together, and it doesn't appear they're going to bury the hatchet any time soon.